Same Day Music is an
authorized Behringer dealer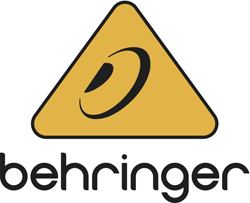 The Ultra-DI DI400P is a passive DI (Direct Injection) box for connecting a guitar, bass or keyboard directly to your mixer. With the DI400P as your go-between, impedance-matching problems become a thing of the past, and long cable runs will not sacrifice all of your precious tone.
Features
- Connect your guitar or bass directly to your mixer without losing tone due to impedance mismatches, long cables and cycle hum
- Converts any unbalanced line-level signal to balanced mic-level output
- Provides impedance and signal matching for the direct connection of instruments to amplifiers and mixers
- Allows the use of long cables without losing high frequencies
- Thru/Out jack lets you send the unbalanced signal to an onstage amplifier while the balanced signal is routed to the mixer
- Ground lift switch eliminates typical ground loop problems such as hum
- High-performance transformer for ultimate signal integrity
- Ultra-compact, all-metal and road-suitable housing
- High-quality components and exceptionally rugged construction ensure long life and durability
- Conceived and designed by Behringer Germany
Directly to the Point
With its parallel 1/4-inch In and Out jacks, the DI400P allows you to plug in your instrument and send the same signal to your onstage amplifier, while the XLR Output sends a balanced signal to your mixer. A ground lift switch eliminates hum associated with ground loops and the high-performance transformer provides the ultimate in signal integrity.
Great Sound, Exceptional Value
The Ultra-DI DI400P is also ultra-compact and they house it in a tough, road-ready metal case. This means the DI box will give you great sound gig after gig, session after session. And thanks to its low price, you can afford to outfit the entire band.
Same Day Music is an authorized dealer of
Behringer
products.