Same Day Music is an
authorized Behringer dealer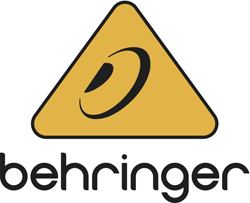 Looking for a pedal that provides both classic and modern phase shifting, without the steep learning curve? With just a single knob and switch, the Behringer Phaser PH9 effects pedal gives you ultra-warm and bubbly phasing tones that will keep you and your audience totally mesmerized.
Features
- Authentic and classic 90* phase shifting--from spacey warbles to mind-blowing hypnotic swirls
- This Behringer product has been designed to compete head to head with leading products on the market
- Dedicated Swirl switch for vintage and modern phaser tones
- Blue status LED for effect on/off and battery check
- True hard-wire bypass for ultimate signal integrity
- Runs on 9 V battery or the Behringer PSU-SB DC power supply (not included)
- High-quality components and exceptionally rugged construction ensure long life
- Conceived and designed by Behringer Germany
What Could Be Easier?
Thanks to its simple control layout, the PH9 serves up amazing 90* phase shifting with spacey warbles and mind-blowing, hypnotic swirls, with the absolute minimum amount of tweaking. The dedicated Rate control sets the speed of the effect, while the Swirl switch alternates the phasing character between modern to vintage.
Built to Last
Designed to withstand the rigors of the road, the PH9's build quality is second to none. A status LED for effect On/Off and battery check is included, plus there is a true hard-wire bypass for the ultimate in signal integrity. You can power the PH9 with a 9 V battery or the PSU-SB DC power supply (not included).
Phase One
Who knew that one knob and one switch could be this hypnotizing? Behringer, that's who!
Same Day Music is an authorized dealer of
Behringer
products.