Same Day Music is an
authorized Behringer dealer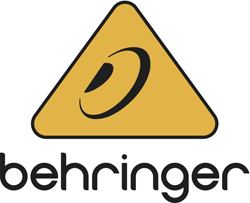 Setting up amps, dialing in tones and positioning mics takes a lot of time and patience. Why not step on a Behringer Tube amp Modeler TM300 and skip straight to the good part?
Features
- Authentic modeling technology for 3 classic guitar amps, 3 gain modes and 3 mic placements for a total of 27 configurations that let you easily achieve the most sought-after tube amp sounds from clean, crunch to super-fat distortion
- This Behringer product has been designed to compete head to head with leading products on the market
- Provides a truckload of great amps in a single stomp box--simply choose your favorite sounds with a flick of a switch
- Dedicated Drive, High and Low EQ, Level, Mic, Model and Amp controls for awesome sound shaping
- Blue status LED for effect on/off and battery check
- Runs on 9 V battery or the Behringer PSU-SB DC power supply (not included)
- First-class electronic On/Off switch for highest signal integrity in bypass mode
- High-quality components and exceptionally rugged construction ensure long life
- Conceived and designed by Behringer Germany
Whazzup?
With three (3) classic tube amps, three (3) gain modes and three (3) mic placements to choose from, the TM300 puts 27 combinations of some of the most sought-after tube amp tones right at your feet!
You Can Have It All
In this one simple pedal, you can call up the sound of a coveted tweed relic, a clean Californian classic or a roaring British powerhouse. You then apply your choice of the three different gain modes, and even control virtual mic placement. And with its dedicated Level, Low, High and Drive dials, the TM300 allows you to take any of these historic tones and shape them into something uniquely all your own.
First-Class Switch
The bright, blue LED tells you when the TM300 is activated, and the top-quality on/off switch maintains incredible signal integrity in bypass mode. You can power this little "jack-of-all-trades" with either a 9 V battery or the PSU-SB DC power supply (not included).
Value
Why spend all your time lugging gear, tweaking knobs on multiple amps and playing pin-the-mic-on-the-grill? Get a tube amp modeler TM300, and do what you do best--make music!
Same Day Music is an authorized dealer of
Behringer
products.