Same Day Music is an
authorized DBX dealer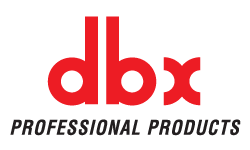 The dbx DriveRack PX Powered Speaker Optimizer is a DriveRack family product, which provide flexibility, sonic excellence and intuitive control for performance applications. Specifically, the PX is designed to enhance and optimize the performance of powered speakers, all in an intuitive package that requires no special skills to operate.
With its highly acclaimed DriveRack technology, the PX is the first processor that's specifically tailored for powered speakers. Although powered speakers by definition require no amplifier or external processor, the DriveRack PX is an indispensable addition to any powered speaker setup, as it provides a number of impressive features that offer louder, cleaner, better sound than had previously been possible from a powered speaker system.
An included dbx M2 measurement mic uses Auto-EQ to correct for audible deficiencies in the room environment. dbx's patented Advanced Feedback Suppression (AFS) kills harsh feedback, allowing problem-free operation at higher sound levels, and the patented Subharmonic Synthesizer extends bass response for enhanced bottom end. The graceful PeakPlus limiting protects the speakers without sacrificing overall sound quality.
Other included features increase versatility and ease of use. Intuitive out-of-box support for a host of JBL and other popular powered speaker brands and models and support for either stereo or mono subwoofer models make the PX the turnkey processor solution for almost any possible powered speaker setup. The exclusive Setup, Auto-EQ and AFS Wizards make setup easy and fast, preserving the simplicity of the user's powered speaker system.
Same Day Music is an authorized dealer of
DBX
products.
Included powered speaker programs:
- dB Technologies: Opera Live 202, Opera Live 205, Opera Live 402, Opera Live 405, Sub 12
- HK Audio: Lucas Impact, Lucas Smart
- JBL: EON10 G2, EON15 G2, PRX515, EONSUB G2, JRX118SP, PRX518S
- Mackie: SRM350, SRM450, SWA1501
- Peavey: PR-15P
- QSC: HPR122i, HPR153i
- RCF: ART310-A, ART312-A, ART315-A, ART325-A
- Samson: dB500A
- Yamaha: MSR400
- Yorkville: NX55P, NX720S
Same Day Music is an authorized dealer of
DBX
products.
Shipping Weights and Dimensions

Shipping Weight: 15 lbs
Shipping Dimensions: 23 x 12 x 4 in