Same Day Music is an
authorized Denon dealer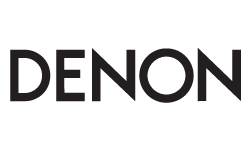 The Denon DNS1200 weighs in at a mere 9 pounds and packs high-end features not found in much larger units. The DNS1200 allows for playing CD's or connecting a USB drive for instant access of up to 50,000 wav or mp3 files.
Features
Compact, 9-inches wide
Controls DJ Audio/Video DJ Software by MIDI
Built-In sound card (USB Audio)
Touch sensitive scratch disc with feel of vinyl
Supports up to 50,000 wav/mp3 files from a USB device
Advanced file searching system by Keyboard
Pick next track and cross fade
4 on-board effects, including Echo Loop
3 platter effects
2 Hot Starts on the fly
Saves memo's
D-Link, shares two player's data together
Slot-In CD Player
The illuminated Slot-In, quick loading, and fast data reading mechanism offers a variety of audio compact disc support: CD, CD-R, CD-RW. CD-TEXT is also supported.
External USB Device Support
DNS1200 can support external USB mass storage class devices. Connect a iPod, Thumb Drive and large Hard Drives for easy access to small or extensive MP3/WAV libraries up to 50,000 files. Plug devices into the DNS1200 to get powerful on-board features such as, Instant Start, Seamless Looping, Scratching and easy File Searching to name a few.
MIDI Interface Controller (PC/MAC)
The DN-S1200 is also designed to interface and control a variety of popular Audio/Video DJ software applications that support USB MIDI interface, either by user custom mapping or direct native support by the software vendor. Supported Platforms: Mac OSX 10.4 or Higher, Windows XP SP2, Windows Vista.
Same Day Music is an authorized dealer of
Denon
products.