Same Day Music is an
authorized JBL dealer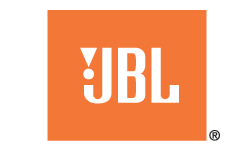 The JBL PRX625 is a self-powered, lightweight two-way loudspeaker system capable of delivering a very high level of performance over a broad bandwidth. The optimum solution, this dual 15 inch woofer design creates enough low frequency content to serve most live music or music playback situations.
Features
- Maximum SPL Output 135db peak
- 2x 15 inch Differential Drive dual voice coil and magnetic gap neodymium woofers
- 1.5 inch annular polymer diaphragm, neodymium compression driver
- 1500 watt (3x500 watt) Class D Crown digital amplifier
- DSP input secion with dbx Type IV limiter circuit, crossover, dynamic
limiting, component optimization, selectable system EQ
- Professional XLR and 1/4 inch mic/instruments inputs with loop through
- Obsidian DuraFlex coated plywood construction
- Large die cast aluminum handle bar with a fine tuned ergonomic rubber grip for maximum comfort
Powerful
Forget about watts, Maximum Sound Pressure Levels are the best indication of the potential in a powered speaker and the PRX625 excels in this critical specification. JBL's ability to maximize the speaker and amplifier performance guarantees ample power, accurate dynamics and sonic purity. JBL encouragea you to turn them up and compare them to any speaker in their class. The PRX625 powered pa speaker deliver it loud and clear all night long.
Differential Drive Transducers
Extended frequency response, high power output and low distortion are hallmarks of all JBL transducers. JBLs tour tested, tour proven and patented Differential Drive technology delivers all this performance in a dramatically lighter package. With the neodymium magnet positioned inside the dual-coil/dual-gap voice coil, heavy steel pole pieces are eliminated. And the heat sink is the chassis itself, further lowering system weight while ensuring consistent, reliable performance.
Neodymium Compression Drivers
High frequencies are handled by a proprietary 1.5 inch annular polymer diaphragm, neodymium compression driver. The use of a polymer contributes to lower distortion than other similar sized titanium compression drivers. A neodymium motor reduces the weight and size while the discrete design of the phase plug and bullet provide seamless acoustical transition to the waveguide resulting in crystal clear highs and sonic accuracy.
Intelligence provided by Crown and dbx
The PRX600 Series integrated digital power amplifiers were developed specifically for JBL by Crown, the most trusted name in professional sound reinforcement amplification for over 45 years. The Class D amplifiers are high power, low distortion and light weight, ensuring faithful audio reproduction while conforming to our strict maximum-performance to weight ratio design guidelines. Additionally, JBL integrated the award winning dbx Type IV limiter circuit on the inputs to guarantee signal integrity. System performance is further optimized through the use of sophisticated Digital Signal Processing for EQ, crossover, amplifier control, and protection. All of this integrated technology is the Harman family working together to bring you the best in world-class audio technology.
Rugged and Versatile
PRX625 is designed and tested to be road tough. Professionally discreet in appearance, the PRX models are appealing to any musician, entertainer, A/V rental company or commercial facility looking for superior audio performance in a professional yet affordable package. Improving well beyond the previous PRX500 Series, JBL has also reduced the size and weight making the 600 Series truly portable and ultimately manageable.
Road Tough
All PRX600 cabinets are built from a combination of 25 mm (on the top and bottom for added rigidity) and 18 mm, strong, light-weight poplar plywood made structurally sound with tongue and groove joints. All PRX600 Series cabinets are protected by JBL's tour proven DuraFlex finish. JBL makes the grilles from dent-resistant 16 gauge steel and our handles are made from light-weight glass-filled nylon for added strength and durability. It adds up to a seriously rugged package that will withstand the brutality of constant road use.
Same Day Music is an authorized dealer of
JBL
products.
Specifications
- System Type: Self powered dual 15 inch, two-way, bass-reflex
- Maximum SPL Output: 139 dB peak
- Frequency Range (-10 dB): Flat 40-19.5 kHz, Boost 39-19.5 kHz
- Frequency Response (+/-3 dB): Flat 55-17.5 kHz, Boost 50-18 kHz
- Input Connectors: Balanced XLR /1/4 inch combo jack with XLR loop through
- Input Impedance: 20K ohms (balanced), 10K ohms (unbalanced)
- Signal indicators: Limit: Red LED indicates limiter active condition
- Signal: Green LED indicates signal present
- EQ: Presets for use in Main and Boost position
- Dynamic Control (Input): dbx Type IV limiter circuit
- Crossover Modes: DSP controlled. LF: 48 dB/Oct filter slope High and Low Pass;
HF: 36 dB/Oct High Pass
- Crossover Frequency: 1.8 kHz
Amplifier
- Design: Crown Class D
- Power Rating: 1500 W (3 x 500)
Speaker
- LF Driver: 2 x JBL 265F-1 380 mm (15 inch) Differential Drive dual voicecoil and magnetic gap, neodymium woofer
- HF Driver: 1 x JBL 2408H 37.5 mm (1.5 inch) annular polymer diaphragm, neodymium compression driver
- Coverage Pattern: 90* x 50* nominal
- Directivity Index (DI): 10.2 dB
- Directivity Factor (Q): 10.1
- Enclosure: Trapezoidal, 18 mm, plywood
- Suspension/ Mounting: 8 x M10 Suspension Points and 1 x M10 Pull-Back Point
- Transport: Integrated handle with backing cup
- Finish: Obsidian DuraFlex finish
- Grille: Powder coated, Obsidian, 16 gauge perforated steel with acoustically transparent black cloth backing.
- Dimensions (H x W x D): 1,053 mm x 430 mm x 413 mm (41.47 x 16.9 x 16.27 inches)
- Net Weight: 27.2 kg (60 lb)
Same Day Music is an authorized dealer of
JBL
products.
Shipping Weights and Dimensions

Shipping Weight: 80 lbs
Shipping Dimensions: 22 x 22 x 21 in