Same Day Music is an
authorized Korg dealer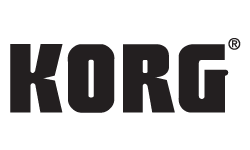 KORG KAOSS PAD entrancer Audio/Video Processor
Manipulate visual images in realtime with intuitive fingertip control. The KAOSS PAD entrancer is a must-have piece of gear for any artist who produces performances that bring together images and sound.
The KAOSS PAD redefined the concept of what an effect processor can do and caused a creative storm in the international music scene by letting you control any type of effect in realtime with the touch of a finger. And now, the new KAOSS PAD entrancer gives you similar control over video effects and transitions. Images are now an indispensable part of dance music, and the entrancer lets you control them in realtime just as if you were 'performing' them. This revolutionary audio/video effect processor opens up a new world of image and sound by allowing you to easily manipulate video at any type of performance - even those that were impractical with existing VJ equipment.
Use the Touch Pad to Control Video and Sound Effects
The KAOSS PAD entrancer is a completely new type of video effect processor with a touch panel for fingertip control over images and sounds. By moving your finger vertically and horizontally over the X/Y pad or by tapping it, you can control different parameters simultaneously, just as if you were 'performing video.' A wide range of effects can now be performed quickly and intuitively, opening new possibilities for video and musical expression.
In addition to its potential as a new VJ device, the KAOSS PAD entrancer's sophisticated flexibility lets it work with other types of video systems. It can also be used to add an element of realtime control to the video equipment system you are already using, or you can use it to add effects to a DVD or other image source for your own enjoyment. It also includes all the audio effects that have become so popular on the KAOSS PAD KP2.
Radically Transform Your Images
You can choose from 100 different video effect programs and combinations that modify the image in dramatic ways. From basic effects such as nega-posi, fade, mono color, wipe, color change, freeze, flip left/right, flip up/down, rotate, and expand/shrink, all the way to more sophisticated effects such as noise, stretch, split-screen, invert image components, sand storm, monochrome, delay, strobe, mirroring, and emboss - and even unusual effects like spinning while shrinking! - you can freely control an amazing range of visual effects. Effect programs can be selected easily by turning a knob, and eight of the audio, video, and combination effects can be directly accessed in the program memory buttons. There's also a Hold switch that lets you hold the state of the effect produced by the current position of your finger on the touch pad. This lets you easily control everything from simple effects to radical changes produced by the simultaneous application of multiple effects - a great asset to any VJ performance. There are 100 combinations that combine these effect programs with audio effect programs, controlling them simultaneously to create performance expressions that have never been experienced before.
Audio Effect Programs Ideal for DJ Mixes and Sound Creation
The entrancer is packed with all kinds of audio effects; filters, distortion, spatial-type effects such as delay and reverb, and effects like flanger, phaser, and pan that add movement to the sound. Many analog synthesizer and ambience sounds are also included, making the KAOSS PAD entrancer a great tool not just for the VJ, but also for DJ work, remixes or music production.
BPM Effect Function with Flexible BPM Detection
Twenty types of BPM effect can be synchronized to the tempo of your music to control delay time or the pan, phaser, or flanger LFO. Of these, 8 can synchronize a rhythm pattern or synth bass to the BPM, and play it from the touch pad. You can set the BPM manually, use Auto BPM to detect it from an input source, use the Tap Tempo function to set the BPM by pressing the Tap key, or control BPM from incoming MIDI Clock messages.
Visual and Audio Sampling and Effects
Using Sample/Play effects, you can direct-sample an image and a phrase and use the touch pad to apply effects such as time-stretch, reverse, scratch and play it back. There is a 6-second maximum for visual sampling and for each of the 2 sample keys, you can record 1 still image and a 6-second audio phrase. You can also direct-sample the image and visual phrase being output (for each of the 2 sample keys, you can record one still image and a six-second audio phrase), and play it back. Of course you are also free to apply effects to the sampled still image.
Take Advantage of Realtime Control
The Pad Motion function lets you record the movement of your finger on the X/Y Pad, allowing you to easily reproduce complex movements to instantly create highly-original image or sound effects. Mute/Freeze lets you freeze the output video, and play the still images registered in the [SAMPLE 1] and [SAMPLE 2] keys, magnify or invert them, or cut the input sound to leave only the reverb or delay effect sound. You can also use this to rapidly switch Mute on/off in time with the rhythm for a 'tranceformer' technique used by DJs. The possibilities for unique, realtime control tricks and treatments are endless.
Display the Audio Waveform Image
You can show audio waveform images that appear like an oscilloscope and other high-tech instruments. With the KAOSS PAD entrancer you can truly visualize your sound. You can also have the sound affect other cool visuals for a unique graphic result.
Easy Connection
The KAOSS PAD entrancer provides a wide range of inputs and outputs for easy connection. Video and S-video input jacks let you directly connect video, DVD, or camcorder devices. In club situations where you need to switch images in succession, you can use VJ software running on your PC together with web cams to add immediacy that would be difficult when using a PC alone and raise the energy level on the dance floor! MIDI connectors let you use the entrancer to control the sounds or effects of an external keyboard, sampler or effect processor, and even sequence and replay your movements from a MIDI sequencer.. And using the entrancer in conjunction with external equipment will open an infinite range of possibilities for controlling image and sound effects.
'Lighting' Adds Drama to Your Live Performance
The color of the entrancer's touch pad changes dramatically depending on the position of your finger and the type of effect selected. These lighting effects will energize your performance space, adding a new dimension of drama to the action.
Same Day Music is an authorized dealer of
Korg
products.
Effect Programs: 100 (Visual), 100 (Sound), 100 (Combination)
Input: Line Inputs 1 / 2; Video Input Jack 1: pin jack; Video Input Jack 2: pin jack, S jack (S jack preferred) (Video Input Jack 1 and 2 are switchable, selected by audio input switch)
Output: Line Outputs 1 / 2; Video Output Jack: pin jack; S-Video Output Jack: S jack; headphones (stereo phone jack)
Sampling frequency: 44.1kHz
AD/DA Conversion: 20-bit linear
MIDI: IN/OUT
Power Supply: DC7V (AC Adapter)
Dimensions:
9.45 in. (W) 9.69 in. (D) x 2.64 in. (H)
240(W)x246(D)x67(H) mm
Including knobs
Weight: 2.1 kg / 4.63 Ibs.
Accessories: AC Adapter, Touch pad protection sheet
Same Day Music is an authorized dealer of
Korg
products.