Same Day Music is an
authorized Lace Music Products dealer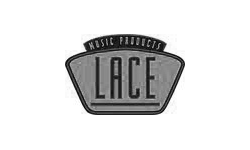 The first pickup from this century. Huge top and bottom end. Huge passive design. Cool looks. This radical departure from pickup design is aluminum based, rather than copper. Result: less resistance, higher output coupled to a "current driven design" as opposed to conventional voltage based pickups.
The aluminum water jet cut exoskeleton is then matted to a micro winding using 90% less fine copper wire, a low impedance/high impedance pickup is then created.
Sonic Evaluation
More bass then traditional single coils, more volume, mids are slightly more then conventional pickups. Highs are clear yet smooth, nicely equalized.
The Lace Alumitone Humbucker has the broadband response of their single coil version, but voiced for the classic mid range response humbucker tone. Installing two of these Alumitones on your guitar will save you 1/3 pound of weight and increase your guitar's resonance!
Same Day Music is an authorized dealer of
Lace Music Products
products.