Same Day Music is an
authorized Line 6 dealer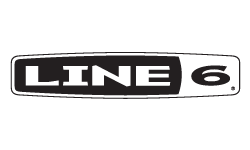 Spider(R) IV guitar amps redefine what is sonically possible from modeling amplifiers. Inspired by the features that made Spider III 120 the best-selling 2x10 combo amp in the country*, Spider IV 120 boasts the most advanced Line 6 amp modeling to date, over 500 presets and a truly evolved playing experience.
Inspired by the features that made Spider III one of the most sought after amps, the Spider IV 120 delivers an even more complete set of modern and vintage amp tones and Smart FX. Spinning the amp model knob on the slick faceplate is like browsing through a museum of the most revered guitar tones of all time. Explore all 16 amp models, pour on the celebrated effects and crank them through the pair of 10-inch Celestion(R) Custom speakers like you own the place.
Plus, at your fingertips are over 300 presets hand-crafted for Spider IV by 50 top rock stars and bands, almost 200 presets that give you timeless tones that span generations, and up to 64 presets of your own creation.
Complete your FX collection with Spider FX Infusion 2.0! Inject over 50 additional effects into your Spider IV 75 for a grand total of 80+. That's more than any other modeling amplifier! Expressive delays, lush reverbs, creamy distortions and more are yours for the taking. To get Spider FX Infusion 2.0, just connect your Spider IV 75 to your computer via a Line 6 FBV Express MkII or FBV Shortboard MkII foot controller. More information can be found on line6.com.
Discover an evolved playing experience in Spider IV 120.
- Artist Connection. Get push-button access to 300+ presets hand-crafted by 50+ artists.
- All Amped Up. Experience the feel, depth and definition of our most advanced amp modeling.
- Go Deep. Smart Harmony, Quick Loop and others are fully adjustable to provide all the colors of the sonic rainbow.
Spider IV 120: Hand-Crafted Tones of the Pros
Who do you want to sound like today? Over 50 rock stars and bands used the superior tones and jaw-dropping effects of Spider(R) IV to hand-craft more than 300 presets. Access the tones of the pros with the push of a button!
Amp Models On the Spider IV 120
At the heart of the Spider(R) IV 120 experience is a blizzard of artists, producers, engineers and sound designers who spent countless hours creating, comparing and tuning every last amp and effect model.
The result is 16 exceptional amp models that exhibit sophisticated touch response, complex distortions and tube-style compression that breathes like it's emanating from a vintage tube amp. Each model delivers the distinct tonal nuances of a celebrated American, British or European guitar amp, and an exceptional guitar playing experience that you won't soon forget.
Clean Red
Scooped and highly responsive to the player's touch, Clean Red has a beautiful high-end shimmer for one of the best feeling clean tones we've ever made.
Clean Green
Inspired by* some aspects of a Hiwatt(R) Custom 100, Clean Green emulates the classic clean tones of the late 60s/early 70s. This model is full-bodied with a creamy mid-range and a tight low-end.
Twang Red
Twang Red is inspired by* the sound of a 60s Fender(R) Blackface Twin Reverb(R) to produce a classic Nashville spank. Crank the Drive knob for some extra grit and growl!
Twang Green
More aggressive than Twang Red, Twang Green has plenty of cut, punch and attitude inspired by* a 60s Fender(R) Blackface Deluxe Reverb(R).
Class A Red
Brilliant, singing tones with an addictive chime made famous by generations of Brit-rockers, Class A Red is inspired by* a Vox(R) AC30 Top Boost.
Class A Green
Terrifically dynamic, Class A Green offers boutique-style feel inspired by* some of our favorite amps including the Divided by 13 9/15. Sweet tones on the edge of breaking up give way to seriously throaty Overdrive when the Drive knob is cranked.
Blues Red
The vintage charm of Blues Red is inspired by* the classic tones of a '50s wide panel Fender(R) Deluxe Reverb(R).
Blues Green
Voiced with more attitude than Blues Red, Blues Green delivers a more forward mid-range for a classic rockabilly sound inspired by* the bite of a pint-sized Gretsch(R) 6156.
Crunch Red
A celebration of the tone used by numerous early metal bands, Crunch Red was inspired by* the signature crunch of a '68 Marshall(R) Plexi 50-Watt.
Crunch Green
Crunch Green provides a rounded off British-style distortion with a cool mid-honk and great cut. Inspired by* the killer crunch of an Orange(R) AD30.
Hi Gain Red
Hi Gain Red is inspired by* the infamous brown sound of a '68 Marshall(R) Plexi 100-Watt with a Variac and jumped input channels.
Hi Gain Green
A modern, scooped metal sound, Hi Gain Green is a refined distortion inspired by* the high-gain mayhem of a Diezel(R) Herbert.
Metal Red
A one-way ticket to high-gain heaven, Metal Red is tight, punchy and inspired by* the high-gain tone of a Mesa/Boogie(R) Dual Rectifier(R).
Metal Green
Metal Green delivers high-gain aggression with supreme versatility. Sweep the Mid knob to control the character of the distortion! (Set to minimum for fuzz pedal characteristics; set to noon for creamy, modern high-gain tones; set to max to conjure the Class A sound.)
Insane Red
Dialed in for shredding, Insane Red combines the intensity and impact of Metal Red but it delivers more mid-range teeth for that bone-crushing grind. Inspired by* the tone of a Mesa/Boogie(R) Dual Rectifier(R) (red channel).
Insane Green
As much input gain distortion as possible short of a complete meltdown! Insane Green delivers an obscene helping of distortion while still retaining tonal definition and character.
The Spider IV 120 and Smart Effects
Start smart and dive deep with Smart FX. At your fingertips are 20 brilliant effects that deliver exceptional color, unprecedented control and multiple routing options.
Dig into the pitch effects to uncover Smart Harmony and other sonic secrets. Smart Harmony, our first intelligent pitch shifter, provides a chosen note above or below your played pitch. Turn your 6-string into a 12-string, kick out some triumphant '80s metal leads, harmonize within a key and a scale, and more!
Easy to use and incredibly infectious, Quick Loop, the on-board 14-second looper, has a multitude of uses (musical and otherwise). Loop chords for your own accompaniment, create several layers of melody, harmony and rhythm, or use it simply to audition your tone with your hands free.
Spider IV also includes a complete palette of analog and digital Delays, spacey tape and sweep Echoes, tangy Mods, lush spring and plate Reverbs and more. The "swoosh" knobs make it easy to quickly dial in gorgeous colors and textures. And Tap Tempo syncs all your time-based effects!
The extraordinary Spider IV control allows you to tweak up to 6 effect parameters, set the routing of the effects (including the reverbs) pre or post, and refine and save Gate and Boost settings within each of your User presets!
Spider Online -- Now Available!
Spider Online is a free online resource for registered Spider amplifier owners that offers over 500 lessons, jam tracks and tones created by Line 6, artists and fellow Spider owners.
Features:
- Over 300 lessons covering all genres, styles, theory and application, and techniques
- Over 100 jam tracks, bass and drum grooves, and drum loops played by L.A. and Nashville's top session musicians
- Hundreds of tones that can be downloaded directly to Spider amps (or displayed on-screen for Spider amps that don't support USB connectivity)
- Every lesson includes tabs, audio samples and tones
- Available for owners of any Spider amp, including Spider I through IV, Spider Valve, Spider Jam and Micro Spider
Cutting-edge Spider IV 120 effects mandatory for every pro player.
- Pitch Effects. Smart Harmony and Pitch Glide are responsive, musical and available at the push of a button.
- Quick Loop. The built-in 14-second looper lets you build songs, layer melodies and audition your tones!
- Deep Editing. Make that tone your own! Fully customize your effects up to 6 parameters deep!
Same Day Music is an authorized dealer of
Line 6
products.