Same Day Music is an
authorized Line 6 dealer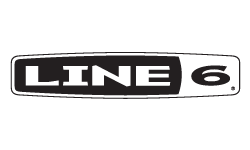 Spider Jam gives you hundreds of coveted guitar sounds, sound-on-sound looping and the best band in the world right at your fingertips! A member of the infamous Spider family, Spider Jam shares some popular family jewels like 200+ artist-created presets, 150+ song-based presets, 12 Line 6 original amp models and seven Smart Control FX, including reverb and delay. It's full of fan favorites but Spider Jam also features some new, unique characteristics -- like over 100 ribcage-rattling Endless Jam tracks and drum loops played by LA and Nashville's top session musicians slamming the drums, thumping the bass and hacking away at guitars. These aren't robotic, computer-generated jam tracks -- you'll feel your pulse racing while you're jamming with top players in killer tunes that explode out of the speaker in vivid, uncompressed audio. Play for days over the Endless Jams and, with sound-on-sound loop recording, save your scorching solos right into Spider Jam.
Cooking at 75 watts, Spider Jam offers rhythm-section chemistry, hundreds of amazing guitar tones and all your recorded creations pushed out of a 12-inch Celestion Custom speaker and a 2-inch tweeter -- this thing's got so much bang for your buck we should issue it with a health warning.
Spider Online -- Now Available!
Spider Online is a free online resource for registered Spider amplifier owners that offers over 500 lessons, jam tracks and tones created by Line 6, artists and fellow Spider owners.
GUITAR:
- Free membership to Spider Online with any Spider amp registration. 500+ guitar lessons, jam tracks, tones & more!
- 200+ artist-created presets
- 150+ song-based presets
- 36 user-programmable presets
- 12 custom amp models from Clean to Insane
- Seven Smart Control FX
Chorus/Flanger
Phaser
Tremolo
Delay (with Tap Tempo)
Tape Echo (with Tap Tempo)
Sweep Echo (with Tap Tempo)
Reverb
VOCAL/AUXILIARY:
- Effects plus preamps, compressors and three-band EQ
HARDWARE:
- Integrated chromatic tuner
- 12" Custom Celestion(R) speaker
- 2" tweeter for full-range audio playback of backing tracks
- 75-watt power section
- Fully compatible with FBV Express and FBV Shortboard pedals
LOOPER:
- Up to 24 minutes of CD-quality recording time
- 100+ Endless Jam tracks and drum loops
INS:
- Mini stereo MP3/CD input for playing along with your music
- XLR mic input with a dedicated volume knob perfect for vocals
- 1/4" aux input perfect for a second instrument including keyboard or bass
OUTS:
- 1/4" headphone out/POD(R) 2.0-style direct out for practicing with headphones or direct recording
- Routable RCA outs for playing full-range backing tracks through your home stereo
Same Day Music is an authorized dealer of
Line 6
products.