Same Day Music is an
authorized MXR dealer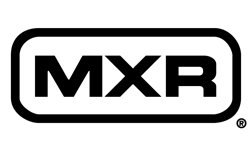 With incredible features including killer controls and compact chassis, the MXR M116 Fullbore Metal Pedal roars onto your rig with pure attitude and intimidation. Volume, Gain, Frequency (with sweepable mid-range) give you the control you need to get the precise distortion tone you've been chasing.
Features
- Super High Gain Distortion
- Three band EQ with sweepable mid range
- Tight, fast, switchable noise gate for articulate riffs and licks
- Internal gate threshold control to set the sensitivity of the noise gate
- Compact, MXR chassis design
- Scoop switch to boost the highs and lows
- True bypass and LED indicator
- All analog circuit path
- Includes User's Guide
- 1 Year Limited Warranty
With separate Low, Mid and High controls, you can attain incredible control to manipulate your distortion. The Scoop control boosts the Highs and Lows for a more modern metal tone while the onboard noise gate, Gate control gives you power for intense stops and starts by setting the threshold to control the amount of sensitivity of the gate.
Same Day Music is an authorized dealer of
MXR
products.