Same Day Music is an
authorized Planet Waves dealer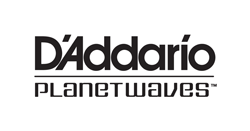 Designed in cooperation with renowned inventor Ned Steinberger, the NS Mini Headstock Tuner allows you to tune better thanks to its virtually invisible, low-profile design, highly-sensitive piezo pickup and super-bright backlit display. Tune inconspicuously, quickly and accurately in dark or noisy environments. Only you'll know you're tuning!
The NS Mini Headstock Tuner precisely tunes a wide variety of stringed instruments while its low-profile design blends with the aesthetics of your instrument, concealing it from your audience. The highly sensitive piezo transducer and backlit display allow for easy and accurate tuning in noisy, dim or well-lit environments, where other tuners fail. Enjoy effortless and inconspicuous tuning with the NS Mini Headstock Tuner.
Compact and Highly Accurate
True to its name, the NS Mini Headstock Tuner features a low-profile design that can barely be seen by the audience while the large display can be seen easily by the player. The highly compact design even allows the tuner to be kept on the guitar while stored in its case.
Easy on the Eyes
The easy-to-read, color-changing backlit screen displays the note in red when out of tune, and green when in tune. This allows the player to accurately tune with a quick glance at the display - even on dark stages or in direct sunlight.
Ultimate Versatility
The NS Mini features a 360 degree swivel mechanism that allows the tuner to be equally effective on both left and right-handed guitars. It also provides the optimal viewing angle on the widest array of guitars and instruments. The rubberized padded clamp ensures no damage is done to the instrument.
Professional Accuracy without Complications
The NS Mini is extremely simple to use right out of the box. The included CR2032 battery powers the unit for hours and hours on end. The auto-off function preserves the battery by turning the tuner off after several minutes of no signal.
The powerful software is based on the same software found in the Planet Waves Chromatic Headstock tuner, renowned amongst professionals for its extreme accuracy and ease of use.
Features:
- Compact, low profile design stays concealed from your audience
- Chromatic tuning automatically senses the note being played
- Easy-to-read, multi-color display works well in well-lit and dark environments
- 360 degree swivel for optimal right or left-handed viewing
- Durable ratchet system for secure placement on headstock
- Ultra-sensitive piezo pickup for quick response and highly accurate tuning
- Fits safely in cases or in gig bags leave one on every guitar!
- Choose to display notes as sharps or flats
- Adjustable calibration between 430hz - 450hz
- Automatic shut-off after 10 minutes of use preserves battery life
- Trusted by stage and studio professionals
Same Day Music is an authorized dealer of
Planet Waves
products.