Keep your toms protected from the elements, angry managers and clumsy guitarists with the Protection Racket Power Tom Rim Padded Drum Bags. The bags are constructed from Protection Racket's unique Propadd P2 foam so you won't have to worry about damage, and are designed to easily accomadate your rack toms to cut down on tear down time.
Same Day Music is an authorized dealer of
Protection Racket
products.
Same Day Music is an
authorized Protection Racket dealer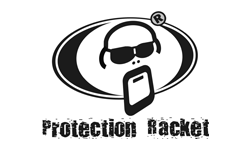 All Protection Racket drum cases have been designed with the gigging drummer in mind. Every possible size is available for any combination of drum kit, with ease of use at the forefront of their design. Easy storage at gigs, super quick pack up time at the end, and a safe journey home, even if you are a bit worse for wear, you can be confident your drums won't be!
About Protection Racket
If you are in the market for drum cases, you've come to the right company! Protection Racket believe they produce the best soft cases in the world, and to paraphrase their oldest ad slogan -- Nothing Comes Close! When you feel Protection Racket Proline cases for the first time, you will see that they are semi-rigid. Unlike soft bags, Protection Racket cases have rigidity to them thanks to their unique Propadd P2 foam.
Rhythm Magazine, the UK's best selling Drum Mag had this say about Protection Racket in a recent product review "Protection Racket soft cases are a huge hit with Rhythm readers, and rightly so. Developed out of the wet & windy world of surfing they are a beautifully made product and a great British success story. They have a quality of construction that is second to none."
Protection Racket offers over 100 sizes of drum case and drum related accessories, and they've all been designed, developed and road tested by gigging drummers. These products work perfectly. You have their personal guarantee.
NOTE: Protection Racket listings are in Depth x Width, buy accordingly.
Same Day Music is an authorized dealer of
Protection Racket
products.