Same Day Music is an
authorized Seymour Duncan dealer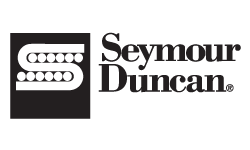 The Seymour Duncan Woody SA-3SC is a single coil pickup that features a natural acoustic sound with excellent string to string balance and very high feedback resistance. Low noise, high output, easy installation, with no marring of your guitar. An attached 14 foot studio quality cable & a cloth drawstring storage bag are included.
Features:
- Applications: Quick-mount, passive, magnetic soundhole pickup.
- Description: Moderate output, instant-mount, single coil pickup housed in maple cover and double potted. The tone is warm and rich with no 60-cycle hum. Great for strumming and delicate fingerstyle playing. Includes studio-quality 14' cable.
- Complete Setup: Plugs into any amplifier, however, for optimal tone, plug into an acoustic guitar amplifier, P.A., or mixing console.
- Guitars: Acoustic guitars with sound holes between 3.85 and 4.10 inches.
- Players: Kyle Ellison - Meat Puppets; Jamie Findlay - Soloist
Same Day Music is an authorized dealer of
Seymour Duncan
products.