Same Day Music is an
authorized Yamaha dealer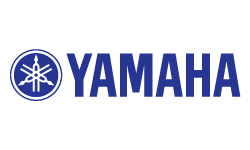 Yamaha's revolutionary DSR Series of active loudspeakers take full advantage of their expertise and experience amassed as one of the world's leading pro audio manufacturers.
The DSR Series feature an ideal combination of advanced digital sound processing and recent acoustic technologies for Integral Digital Tuning, plus the D-Contour multi-band dynamic processing for Intelligent Dynamic Control. Furthermore, they harness their next-generation high power Class-D amplifiers, featuring PFC switching mode power supply for Powerful Digital Drive while power supply, amplifiers, and transducers are continuously monitored by Extensive DSP protection.
These core elements give the DSR Series the capability to deliver class leading power, extreme sound pressure levels and a listening experience that re-defines high definition audio. For loudspeakers you can count on to deliver the musicality and sound that will thrill audiences night after night, let the DSR Series power your performances to incredible heights.
Features
- 18-inch active subwoofer
- 800-watt Class-D amplifier with PFC switching mode power supply
- Maximum SPL 132dB peak
- Extensive protection of the transducers, amplifiers and power supply
- Low-frequency extension down to 40Hz
- Compact design
- Top panel pole mount for satelite configuration
- Next-generation active loudspeakers incorporating high performance DSP* and high power Class-D amplifiers with PFC switching mode power supply *full range models only
- Advanced digital sound processing
- FIR-X tuning for the smoothest possible crossover transitions
- High power DSP and 24-bit discrete ADCs and DACs for maximum dynamic range
- D-Contour(Dynamic-Contour) multi-band dynamic processing provides consistent clarity at both high and low output levels.
- Compact and lightweight, yet capable of 1300 watts*(LF850W, HF450W) power output. Loudest,cleanest output of any loudspeakers in their class.
*DSR118W:800W
- Extensive protection of the transducers, amplifiers and power supply from high performance DSP.
- Premium-grade, custom-designed transducers
- Exclusive LTBD (Long Throw, Broad Dispersion) constant directivity waveguide horns provide expansive 90* 60* coverage.
- Stand and pole mountable, with 35mm pole sockets (DSR112, DSR115).
- M10 rigging points for suspended installation (DSR112, DSR115).
- DSR112 can be tilted for use as a floor monitor.
Integral Digital Tuning
A combination of precise digital tuning by high performance 48-bit digital signal processing and advanced, accurate acoustic technologies results in an optimum system for unparalleled high definition sound quality.
FIR-X tuning(tm)
The digital crossover networks use high-order FIR* filters providing linear phase response.Yamaha's proprietary FIR-X tuning technology simultaneously optimizes frequency and phase response, whilst adjusting the time alignment between the HF and LF transducers. The end result is substantially higher sound quality than can be achieved with conventional analog crossovers. * Finite Impulse Response
High Power DSP and 24-bit Discrete ADCs and DACs
All signals are precisely processed by a 48-bit internal processing (76-bit accumulator) high performance processor for optimum sound quality. The DSR Series employ high-precision discrete ADCs and DACs with superior S/N ratio and dynamic range. The analog signal is transmitted on dual channels, converted to digital and summed inside the processor. By using this algorithm, an approximately 3dB improvement in S/N ratio was realized.
Dynamic Control
Multi-band dynamic processing with intelligent sense system enhances sound quality at both low and high outputs.
D-Contour (Dynamic-Contour)
The D-Contour multi-band dynamic processor constantly monitors the amplifier output levels and adjusts the control system.This in turn varies the amount of boost in each frequency band, providing an ideal balance of dynamic sound with consistent clarity at all volume levels.D-Contour can be turned on or off depending on the acoustic environment and type of sound desired.
Powerful Digital Drive
Extremely powerful Class-D amplifiers, featuring PFC switching mode power supply deliver class-leading maximum SPL.
1300-Watt (LF 850W, HF450W) High Power, High Sound Quality Class-D Amplifiers
Yamaha's next-generation Class-D amplifiers deliver as much as 1300 watts of power with precision damping for tight and crisp sound from compact, lightweight modules. Through the ideal combination of amplifiers, transducers and DSP, the DSR Series loudspeakers provide the highest levels of power in their class, while maintaining precise dynamics and sound reproduction. Efficiency is such that convection cooling is all that is necessary, eliminating the need for fans.(The 15" model outputs a maximum SPL of 136dB.)
Full Resonance Switching Mode Power Supply with PFC*
The DSR Series employ a Yamaha-developed high efficiency switching mode power supply with PFC. The full resonance switching method uses The DSR Series employ a Yamaha-developed high efficiency switching mode power supply with PFC. The full resonance switching method uses both voltage resonance and current resonance,creating a clean power supply waveform with minimal high frequency noise. PFC harmonizes the phases of the load current and power supply voltage, maximizing power output and ensuring stable operation under severe conditions. This clean, efficient power supply enables the entire speaker system to achieve its full performance potential. * Power Factor Correction
Extensive DSP Protection
High degree of DSP-controlled protection functions ensures fail-safe operation.
3-Way Fail-Safe Protection
To ensure the highest possible reliability, the DSR Series employ many of the same protection functions used in their top-class TXn Series professional power amplifiers. These functions protect all aspects of the power supply, power amplifier modules and transducers so that they can operate to their full potential while ensuring fail-safe operation even under the most severe conditions.
Premium-Grade, Custom-Designed Transducers
The DSR Series' HF and LF transducers are custom designed for maximum efficiency and sound quality, and to optimize system performance.
- HF: The large 2" high purity titanium diaphragm neodymium compression driver is both remarkably accurate and able to deliver high power output.
- LF: The 12" and 15" neodymium woofers boast a large 3" voice coil. They are lightweight yet deliver awesome power with warmth and full low frequency extension.
Exclusive LTBD Constant Directivity Waveguide Horn
The LTBD (Long Throw, Broad Dispersion) constant directivity waveguide horn provides 90* horizontal x 60* vertical coverage with full-frequency sound projected all the way to the edges of the coverage area. This uniformly balanced sound and high sound quality throughout the listening space maximizes audience satisfaction.
Reliability and Functionality to Meet the Highest Professional Standards
Heavy-duty 16-gauge steel grilles protect internal components from the rigors of road abuse. As a product of Yamaha's long experience and expertise in loudspeaker design, the cabinets exterior finish features a Line-X(r) coating, which boasts military-grade durability. Large lightweight metal handles are designed for easy handling without affecting sound quality.
Locking IEC power cable prevents accidental disconnection.
The same standards of quality that apply to Yamaha's high-end digital mixing consoles are maintained. Every process from initial design to final manufacture is performed in-house under stringent Yamaha quality control.
The easy-to-handle, flexible DSR Series models are well suited for a wide range of professional applications. The cabinets of DSR112 and DSR115 have a 35mm pole socket for stand or pole mounting and integrated M10 rigging points for suspended applications with standard eyebolts. The DSR112 can be tilted for use as an onstage floor monitor and additional monitors can be daisy-chained via the XLR Thru jack on the rear panel. All full range models also feature XLR and 1/4-inch TRS inputs that accept both mic and line level input.
Same Day Music is an authorized dealer of
Yamaha
products.