Yamaha LP-7A 3-Pedal System for Yamaha Digital Pianos
This three-pedal system is compatible with many of Yamaha's finer digital pianos, including the DGX-630, DG-X640, YPG-635, and P95.
This product has been discontinued or is no longer sold by SameDayMusic.
Shop our website for related products:
(In most cases, a product is unavailable because it has been discontinued by its manufacturer.)
Yamaha LP-7A Three Pedal System Product Description
Same Day Music is an
authorized Yamaha dealer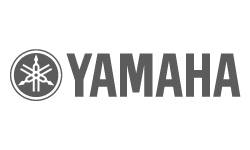 The Yamaha LP-7A pedal unit has three foot pedals that produce a range of expressive effects similar to those produced by the pedals on an acoustic piano. The expressive effects are controlled by the damper, soft, and sostenuto pedals including half damper effect which produces a more realistic control over the sustained sound. Perfect for piano players and music students.
Damper Pedal (Right)
The damper pedal functions in the same was as a damper pedal on an acoustic piano. When the damper pedal is pressed, notes sustain longer. Releasing the pedal immediately stops (damps) any sustained notes. A half-pedal effect lets you use the damper pedal to create partial sustain effects depending on how far down you press the pedal.
Sostenuto Pedal (Center)
If you play a note or chord on the keyboard and press the sostenuto pedal while the notes are held, those notes will sustain as long as you hold the pedal (as if the damper pedal had been pressed) but all subsequently played notes will not be sustained. This makes it possible to sustain a chord, for example, while other notes are played staccato.
Soft Pedal (Left)
The soft pedal reduces the volume and slightly changes the timbre of notes played while the pedal is pressed. The soft pedal will not affect notes that are already playing when it is pressed.
Same Day Music is an authorized dealer of
Yamaha
products.
User Reviews for Yamaha LP-7A Three Pedal System