Same Day Music is an
authorized Yamaha dealer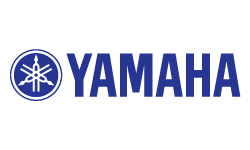 The Yamaha P-95 Digital Piano - Dynamic, high-quality sound with a natural touch response.
The P-95 gives musicians the dynamic, high-quality sound and natural piano touch response they expect from Yamaha, along with a high-quality built-in speaker system are packed slim, exceptionally affordable instrument that's always ready to play when you are. No compromises, Yamaha quality.
Features of the Yamaha P-95 Digital Piano:
Graded Hammer Standard (GHS) Keyboard with matte finish of black keys
Just as on a traditional acoustic piano, the keys of the lower notes have a heavier touch, while the higher ones are more responsive to lighter playing. The keyboard's sensitivity can even be adjusted to match your playing style. This Graded Hammer technology also enables the instrument to provide authentic touch in a lightweight instrument. The matte finish of the black keys enhances the keyboard's luxurious appearance.
Compact, Stylish Design
The attractive, slim, lightweight design of the instrument suits virtually any interior décor, and occupies less space than most coffee tables. No piano movers required.
Advanced Wave Memory (AWM) Dynamic Stereo Sampling
The AWM (Advanced Wave Memory) is a sampling system which creates the realism of an acoustic instrument by using digital technology to record the instrument sound and applying high-quality digital filter technology to the recorded audio samples. The waveform of the sound created by playing the key of an acoustic piano differs depending on the playing strength from pianissimo to fortissimo. The AWM Dynamic Stereo Sampling can produce such dynamic nuances by recording samples of various playing strengths. The greater the number of samples used, the higher the expression.
Built-in Stereo Speaker System
This instrument uses highly efficient amplifiers that pack more sound into a lighter digital piano. With 6 watts per channel, these keyboards are ready to go whenever you are.
Essential Sounds
This instrument features an array of commonly used sounds such as grand pianos, electric pianos, organs, harpsichords, vibraphones, strings and new choir and Jazz organ. Each of these sounds has been recorded and recreated with Yamaha's unrivaled attention to detail.
50 Preset Piano Songs
A selection of 50 different piano songs is provided for your listening pleasure. These recordings were chosen for their beauty as well as their functionality. Since many of the songs are classic piano pieces, anyone taking lessons can listen to them for reference.
The Yamaha Story
Yamaha has been serving the needs of the music community since they manufactured their first reed organs in the late 1800's. Since then, they have expanded their vision to encompass every facet of the music industry. Their holistic approach includes musical instruments, live sound and recording equipment, and music instructional materials.
As one of the few companies to produce both instruments and recording/sound reinforcement products, Yamaha Corporation is in a unique position to improve the overall quality of their line. Their technological advancements in engineering and design can be incorporated into their musical instruments for improved functionality. Similarly, they can ensure their live sound and recording gear is designed to take advantage of the enhanced functionality of their instruments.
High quality standards are apparent in every product Yamaha manufactures. Guitars, basses, drums, keyboards, effects, cables, monitors, digital workstations, mixers, control surfaces, PA speakers, headphones, and more all receive the same attention to detail, for years of trouble-free use.
Same Day Music is an authorized dealer of
Yamaha
products.