Yamaha Arius YDP-V240 88-Key Graded Hammer Piano: Stunning looks, sound and feel in one package.
Not just a pretty face, with a hot body the Yamaha Arius YDP-V240 has an insanely gorgeous voice and mind. The Arius YPD-V240 dispells all the notions consumers normally have about digital pianos. Gone are the wacky presets with ducky sounds, lazer voices, and "Auld Lang Syne". Gone are the plastic-ky keys that feel like rubber bands are holding them onto the plastic soundboard. What once sounded like a AM radio playing Beethoven's 5th on a distortion pedal is gone as well. Yamaha heard everyone's complaints and turned out a stunner. The Arius brings all the feel, sound, and looks of high-end acoustic pianos to your door.
Sound
Digital piano complaints we all have them but first and foremost is sound. Nothing stinks more than having to deal with piano presets that sound honestly, fake. You start playing a legato phrase and the piano voice sounds loud all the way across, yuck. Next you hear the dreaded tacked on reverb that simulates the sound of a piano stuck in a bucket.
Yamaha addresses this issue by using AWM Dynamic Stereo Sampling which to put in short is a technique used to record the actual instrument you selected with all of its velocity changes and response in volumes. If you're playing lightly the piano will sound exactly like if you were playing the instrument lightly. Play with a heavy hand, and the Arius YDP-V240 will correspondingly raise in volume naturally. The voices you select from were captured using multiple samples sampled at high fidelity rates so as to sonically be as transparent as possible. Your audience and more importantly yourself, won't be able to tell the difference between the digital voice and its analog equivalent.
The Arius YDP-V240 houses a 40-watt speaker system which reproduces the full stereo spectrum of sound. Rather than deteriorate the sound all of the over 200 effects that you can add to the piano have been tuned to maintain the integrity of initial voice itself. You can add anything from delay to chorus and the piano voice will respond naturally to each change in sound.
Vision
The main thing you can't ever tell by looking at piano itself is how it feels. Once you play a shoddily made digital piano you'll instantly start to feel the difference. Yamaha's Arius line successfully recreates the same resistance and sound response you would get from an acoustic piano by infusing the YDP-V240 with a Graded Hammer Standard action keybed. The GHS uses a mechanical resistor to give you that ease of resistance in the higher notes and that push-back you get from pressing lower octave notes (as in a analog piano).
The YDP-V240 includes great tools that can easily be seen through its dynamic back-lit LCD display. The LCD display allows you to easily navigate by style or instrumentation different voices you can choose to play from. Likewise, it's built-in songs can be edited and updated by the user through a USB interface. For experimental types, you can always adjust the songs you have in the piano to different styles on the fly. Hey want to play that cool song in the Arius YDP-V240 with a urban hip-hop feel you can do that easily on board. A musical assistance function is also available for those who want to wow the audience, you'll never miss a note as long as you play close to the note you wanted to reach for.
Housed in a immaculate built wood cabinet and easily transportable the Arius YDP-V240 makes a great instrument to own. Don't forget we carry a whole line of keyboard benches and headphones (to hang on the YDP-V240's nifty headphone hook) to complete your setup.
Same Day Music is an authorized dealer of
Yamaha
products.
Same Day Music is an
authorized Yamaha dealer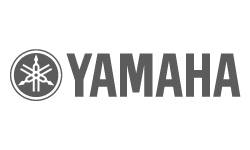 Yamaha's Arius YDP-V240 is an entry-level ensemble digital piano with 88-note Graded Hammer Standard keyboard. The Graded Hammer Standard keyboard makes it a true joy to play, both in practice and in performance. The 3-level AWM Dynamic Stereo Sampling Voices deliver remarkably authentic sound and furthermore, the YDP-V240 incorporates a wide selection of amazingly realistic and dynamic sounds for hours of interactive music enjoyment.
Features:Graded Hammer Standard (GHS) Keyboard with matte finish of black keys
Just as on a traditional acoustic piano, the keys of the lower notes have a heavier touch, while the higher ones are more responsive to lighter playing. The keyboard's sensitivity can even be adjusted to match your playing style. This Graded Hammer technology also enables the instrument to provide authentic touch in a lightweight instrument. The matte finish of the black keys enhances the keyboard's luxurious appearance.
Advanced Wave Memory (AWM) Dynamic Stereo Sampling
The AWM (Advanced Wave Memory) is a sampling system which creates the realism of an acoustic instrument by using digital technology to record the instrument and applying high-quality, digital filter technology to the recorded audio samples. The waveform of the sound of an acoustic piano differs depending on the playing strength from pianissimo to fortissimo. The AWM Dynamic Stereo Sampling can produce such dynamic nuances of various playing strengths. The greater the number of samples used, the higher the expression.
Amazingly Realistic and Dynamic Sounds
Yamaha's highly acclaimed Sweet! and Cool! Voices deliver incredibly natural and very dynamic sound.
Digital Signal Processor (DSP)
237 types of the DSP effect can be added to the Main and Dual Voices. These range from reverb-like ambience effects to distortion and other dynamic processing tools that let you enhance the sound, or completely transform it.
Easy Song Arranger
In addition to each song's default style, you can select any other style to play the song with the Easy Song Arranger feature. This means that you can play a song that is normally a ballad, as a bossa nova, as a hip-hop tune, etc. You can create totally different arrangements by changing the style of a song. You can also change the song's melody Voice and the keyboard Voice for a complete change of image.
Performance Assistant Technology (P.A.T.)
Play along with a song on the instrument's keyboard and produce a perfect performance every time ... even if you play wrong notes! All you have to do is play on the keyboard, and you'll sound like a pro as long as you play in time with the music.
Music Database plus External Files
You want to play music in your favorite style, but you're not sure how to select the best Voice and style for the type of music you want to play ... simply select the appropriate style from the Music Database. The panel settings will automatically be adjusted for the ideal combination of sounds and style! Furthermore, this instrument allows Music Database files transferred from a computer or stored on a USB flash memory device. These files can be used in the same way as the internal Music Database.
USB TO DEVICE
The USB TO DEVICE port on the instrument allows you to connect USB memory devices such as flash drives or hard drives, enabling you to save or load registrations and user songs created on the instrument, as well as read data from the connected device such as MIDI files or style files.
USB TO HOST
Dive in and take advantage of the wide world of computer music software. Connections and setup are exceptionally easy, and you can play back your computer-recorded parts with different instrument sounds - all from a single instrument.
Power Supply:
AC Power Cable (Included)
Note:
Some assembly required.
Same Day Music is an authorized dealer of
Yamaha
products.