Same Day Music is an
authorized Zildjian dealer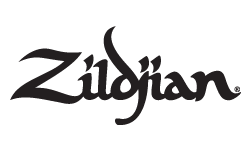 Zildjian A Custom Mastersounds feature the same crisp, rich and colorful sounds associated with the A Custom range, but featuring a bolder, clearer "chick" sound and full-bodied overall sound. A Custom cymbals deliver a sophisticated expression of classic Zildjian A Series sounds. They feature thinner weights and radically innovative hammering.
A Custom Box Set includes:
- A20550: 14" MS hi-hats
- A20542: 10" splash
- A20517: 19" custom crash
- A20822: 21" anniversary ride
- A20515: 17" custom crash
KickPort Bass Package Includes:
- KickPort Sonic Enhancement Bass Drum Port Insert
- KickPort D-Pad Bass Drum Impact Pad - 2-Pack
Features:
- Selective: Concentrates on an exlusive range of sounds drawn from the A Zildjian palette.
- Distinctive: Radical new rotary hammering techniques, exclusive to Zildjian, and special thin weights create a sophisticated sound quality reminiscent of cymbals from the forties and fifties.
- Modern: Enables contemporary drummers to add classic A sounds to today's music.
- Unique: Every cymbal is individually cast and rolled from the secret Zildjian alloy, creating instruments that each have a distict voice and character.
Same Day Music is an authorized dealer of
Zildjian
products.