Same Day Music is an
authorized Zildjian dealer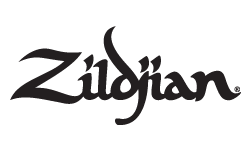 The Zildjian Company is pleased to announce the latest addition to its exclusive line of Anti-Vibe drumsticks. Designed primarily for use on electronic drum kits, the Trigger Stick features Zildjian's popular vibration dampening technology for maximum comfort and control.
The Trigger Stick features full sized dimensions for comfort with a short taper down to a small round bead for pinpoint accuracy. The Trigger Stick is crafted from U.S. Select Hickory for excellent response and durability.
John Sorenson, Director of Manufacturing, said, "All the design elements of the Trigger Stick combine to make a truly unique stick that is unsurpassed in its application for use on most electronic kits. The Anti-Vibe feature can really be advantageous in this setting. We also found the stick to be very good on acoustic kits as well."
Zildjian Anti-Vibe has been gaining in popularity since its introduction in January of 2003 for its patented technology that effectively reduces unwanted vibrations in the struck stick. The stick maintains it's conventional lacquer finish and appearance, while the vibration absorption technology is contained out of the way, inside the butt-end of the stick. Since their introduction, Zildjian Anti-Vibe has won "Best Drumstick" honors with the prestigious 2003 MIPA Award at the Frankfurt Musik Messe and the 2003 DRUM! Magazine Readers Poll award.
Same Day Music is an authorized dealer of
Zildjian
products.