Zildjian A Custom Series Fast Crash Cymbal, 14 Inch
This item must be exchanged directly through the manufacturer if it is found to be defective, and can only be returned to us if it is unopened.
Payment Options We DO NOT COLLECT TAX except on orders shipped to New Jersey.
Recommended Accessories for Zildjian A Custom 14-Inch Fast Crash
Zildjian A Custom 14" Fast Crash Cymbal Product Description
Same Day Music is an
authorized Zildjian dealer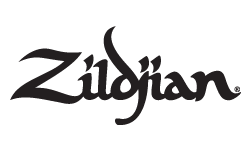 A Custom Fast Crashes are bright, airy and responsive with an extremely short decay. While slightly thinner than the existing Custom Crash, the A Custom Fast Crash explodes with color. It is thin with a brilliant finish.
A Series Custom Features
- Selective: Concentrates on an exclusive range of sounds drawn from the Zildjian A Series palette.
- Distinctive: Radical rotary hammering techniques, exclusive to Zildjian, and special thin weights create a sophisticated sound quality reminiscent of cymbals from the 40's and 50's.
- Modern: Enables contemporary drummers to add classic A Series sounds to today's music.
- Unique: Every cymbal is individually cast and rolled from the secret Zildjian alloy, creating instruments that each have a distinct voice and character.
Same Day Music is an authorized dealer of
Zildjian
products.
User Reviews for Zildjian A Custom 14" Fast Crash Cymbal