Same Day Music is an
authorized AIAIAI dealer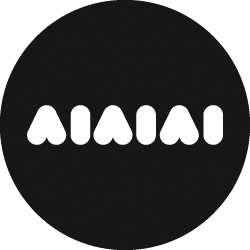 With the creation of the AIAIAI TMA-1 Studio Young Guru Edition, Young Guru and AIAIAI aim to make an outstanding pair of headphones for the on-the-go producer and sound engineer who needs a durable piece of equipment that delivers high-quality audio in the studio and on the road. Young Guru is a Grammy-award winning sound engineer who has worked with Jay-Z, Alicia Keys and Drake among others. Merging the worlds of forward-thinking hip hop production with Danish audio design, and fusing culture, sound and design in the process, the collaboration sees the celebrated sound engineer make his unique mark on the studio headphones. It's a project that combines different approaches to sound and couples enthusiasts out to explore the potential within audio and headphone design.
Features:
- Young Guru signature sound design engineered for critical listening.
- Reduced weight (180 grams) for increased comfort and less pressure.
- Foam-covered headband pad covered in high-quality microfiber fabric.
- Robust all-metal plug with polished chrome finish, designed to withstand the rigors of the road.
ABOUT YOUNG GURU:
Artists need their people. Gimel Young Guru Keaton is Jay-Z's people. When the rap-conquering MC and mogul steps into the booth, Young Guru is outside manning the board making sure his rhymes are as audibly correct as they are thought provoking. Since 1999 -a staggering twelve years- this has been the way of things. Along the way, Guru has pretty much recorded every other A-list MC. Some say he has the midas touch. Revered as The Sound of New York, Young Guru possesses over a decade of experience in sound engineering, production, and A&R for the acclaimed Roc-A-Fella Records and Def Jam Recordings.Most recognized for shaping some of the biggest talent in hip hop, Young Guru has mixed 10 of Jay's 11 albums, and has earned himself a number of shout-outs on Jay-Z's tracks paying homage to his exceptional skills behind the boards. Young Guru officially became Jay-Z's tour DJ in 2010. It is an endeavor well-suited for him, considering his impeccable knowledge of Jay-Z's discography, and their long-standing personal and professional relationship. With such a successful track record, there is no question why Young Guru is the DJ of choice, the instructor of the creative, and a producer of timeless music.
Same Day Music is an authorized dealer of
AIAIAI
products.
- Transducer Principle: Dynamic, closed
- Driver Unit Size: 40 mm
- Frequency Response: 20 to 20.000 Hz
- Total Harmonic Distortion: <0.35%
- Maximum Power: 30 mW
- Weight without cable: 180 Gram
- Microphone Directivity: Omni Directional
Same Day Music is an authorized dealer of
AIAIAI
products.