Same Day Music is an
authorized Alpine Hearing Protection dealer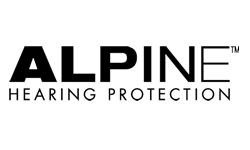 Alpine MusicSafe Classic contains two different and interchangeable sets of music filters with outstanding sound characteristics, perfect for medium and high attenuation rates. These special music filters guarantee optimal protection without loss of clarity, while at the same time ensuring a pleasurable listening experience.
- MusicSafe earplugs are very comfortable to wear
- MusicSafe earplugs are very compact and hardly visible in the ear
- MusicSafe special music filters offer outstanding sound quality
- MusicSafe supplied storage and travel box is hygienic and ensures that the earplugs are protected and always carried with you
Carrying case and strap included
Alpine MusicSafe Classic earplugs are produced from a very soft, flexible, and durable thermoplastic material that adapts to the unique shape of your auditory duct, and are thus very comfortable to wear. MusicSafe Classic earplugs with special music filters are an open system, making sure that you don't feel separated from the music you are listening to or making. These ear plugs from Alpine are a must have for any music lover who wants the best in hearing protection!
Since 1994, Alpine Hearing Protection has been developing, manufacturing and supplying a wide variety of carefully conceived, comfortable and, above all, safe hearing protection systems. The building blocks of Alpine products are scientific research, innovation, and know-how. Alpine products are either TNO-tested or CE-standardized, and developed in their own ISOI 9002-certified laboratory.
Features:
- White
- Three sets of filters
- One extra ear tip
- Designed for music
- Very comfortable
- Carrying case and strap included
Same Day Music is an authorized dealer of
Alpine Hearing Protection
products.