Same Day Music is an
authorized ART dealer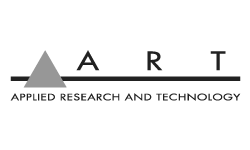 The Tube Channel is a single-space, tube recording channel featuring individual circuits which include a tube mic preamp, an optical compressor, and a 4-band, tube-based parametric EQ. The Tube Channel follows the strong ART tradition of exceptional quality tube-based products. With the Tube Channel, ART has created a world-class dynamics processing channel designed to accommodate any microphone or instrument going to any digital or analog recording device.
The award-winning, tube-based preamp features over 60dB of gain, +48v phantom power, and a 20dB pad. Independent input and output gain controls are provided. Visual feedback for the amount of tube drive is available via a unique tube character LED array. The optical compressor design is related to ART's critically-acclaimed Pro VLA. The optical compressor features compression and limiting settings, selectable release times, adjustable threshold, and output level controls. Gain reduction is displayed via a 4-segment LED array. The 4-band parametric EQ section provides selectable high and low shelving filters with 2 mid-bands which sweep from 20Hz to 20kHz. The mid-bands overlap from 200Hz to 2kHz for the ultimate in flexibility.
Insert points are available between each of the three processing sections. These inserts provide direct outputs from the preamp and the compressor for signal routing flexibility. Additionally, these inserts allow each processing section to be isolated for independent usage or to change the order of the processing sections (eg, you can place the EQ before the compressor).
Whatever your recording set-up, the Tube Channel will improve the quality of your recorded tracks. Pick up a Tube Channel at your favorite ART dealer today and experience what a professional tube signal chain can bring to your recordings.
Features
Professional quality, tube-based microphone/line recording channel
3 independent world-class circuit designs: Tube Preamplifier, Optical
Compressor, and Tube Parametric EQ
Professional processing for use with any digital or analog recording equipment
Smooth, silky, and transparent sound quality
Detented Rotary Controls
VU Level Metering
Tube Character and Gain Reduction LED Arrays
Hand-selected 12AX7A tubes
Full 20Hz to 20kHz Sweep with 2 Mid-Frequency Filter Bands
Internal Power Supply
XLR and 1/4" Input and Output Connectors
1/4" Insert Points between Preamp and Compressor, and Compressor and EQ
Custom, aircraft-quality extruded aluminum chassis
3-year warranty
Designed and manufactured in USA
Applications
Home, project, and professional recording studios
DI Box for Instruments
FOH Sound Systems
Guitar, bass, and keyboard rigs
Digital Audio Workstations and Computer Recording
MIDI recording and samplers
Voice-Over, Broadcast, and Edit Suites
Same Day Music is an authorized dealer of
ART
products.
Dimensions: 5.25" D x 19" W x 1.75" H
Weight: 8.0 lbs
Maximum Gain: XLR to XLR: 81dB; 1/4" to 1/4": 63dB
Dynamic Range: >90dB (no weighting)
Input Impedance: 1.67k ohms (XLR), 1M Ohm (1/4")
Output Impedance: 600 ohms (XLR), 300 Ohms (1/4")
Maximum Input Level: +15dBu (XLR), +21dBu (1/4")
Maximum Output Level: +27dBu (XLR), +22dBu (1/4")
Total Harmonic Distortion (THD): <0.1%
Equivalent Input Noise (EIN): -129dBu (XLR to XLR, "A" weighted)
CMMR: 90dB (typical)
Tubes: 2 hand-selected 12AX7a
Phantom Power: +48v DC (switchable)
Compression Ratio: 2.3:1 (comp)/ 6:1 (lim)
Attack Time: 6.5ms
Release Time: 200ms (fast), 70ms-1sec (auto)
EQ Frequency Bands: Low Shelf: 40Hz/120Hz Selectable; Low-Mid Sweepable: 20Hz to 200Hz/ 200Hz to 2KHz
High-Mid Sweepable: 200Hz to 2KHz/ 2KHz to 20KHz
High Shelf: 6KHz/18KHz Selectable
Gain/Frequency Band: ±12dB
Power Requirements: 100-125 VAC, 25W
Export units configured for country of destination
Same Day Music is an authorized dealer of
ART
products.