Same Day Music is an
authorized ART dealer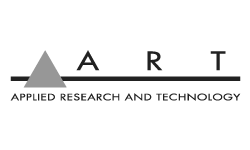 The Auto-Tune Pre combines an ART tube preamp channel with integrated Antares auto-tune processing in a compact accessible package ideal for studio or stage. Now live artists can easily add high quality Antares pitch processing without the complexity and cost of an external computer and software.
Auto-Tune Pre EFX Section: The Antares Auto-Tune section of the product is designed to have a user interface and functionality that is similar to the Auto-Tune EFX Plug-In. Users can select the Key, Scale and EFX type. Individual notes can be toggled on or off using the keypads for more customization. Edits can be stored in one of five footswitch accessible presets.
The ultra low noise discrete microphone preamp front end has an extremely flat and wide frequency response and handles a wide range of input signal levels with a minimum of coloration. High quality hand selected 12AX7A tube circuit adds warmth to the signal path.
Insert jack allows external processing to be added between the Preamp and Auto-Tune EFX section. The 1/4" Footswitch jack on the rear allows remote access to the Bypass and Preset functions.
Features:
- Antares Auto-Tune Processing
- Very Low Latency
- Five User Programmable Presets
- High Quality Class-A Tube Preamp
- +4/-10 selectable output level
- Insert Jack
- Optional footswitch (off/on & Preset Advance)
- Selectable Pitch Correction Effect (from subtle to obvious)
Same Day Music is an authorized dealer of
ART
products.
- Latency: 5ms typical
- Dynamic Range: > 104dB A-weighted
- Frequency Response: 10Hz to 20KHz +/- 1dB
- Input/Output Connections: Input: XLR Balanced or 1/4" unbalanced Input. Output: XLR Balanced ouputs or 1/4" unbalanced outputs
- Maximum Input Level: +14dBu Balanced, +15dBu unbalanced
- Maximum Output Level: +24dBu Balanced
- Power Requirements: 90 - 125 VAC, 50 - 60 Hz
- Dimensions: 1.75"H x 5.9"W x 165"D (44.5mm x 150mm x 165mm)
- Weight: 2.5 lbs (1.14 kg) with power supply and packaging
Same Day Music is an authorized dealer of
ART
products.