Same Day Music is an
authorized ART dealer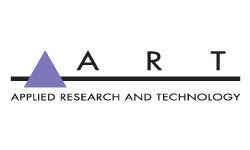 Offering superb sound quality, the ART SLA4 studio linear power amplifier delivers the clean power you need for any professional audio application including project or professional studio environments or commercial sound installations.
The SLA4 is a true four-channel amplifier in a single rack-space that can be switched easily from Multi-channel, Stereo and Bridged Mono Modes. Separate mode switches allow you to bridge channels 1 and 2, or channels 3 and 4, or both channel pairs. This maximizes flexibility by allowing the amp to be configured for best utilization in 2, 3, or 4 channel applications.
Designed for long-term reliability in any audio application, the SLA4's output is fully protected from short circuits. An ultrasonic network decouples RF from the output and helps keep the amplifier stable with reactive loads. The SLA4 is stable into loads as low as 2 ohms (stereo mode) or 4 ohms (bridged mode) making it ideal for virtually any installation application or complex system configuration.
The SLA4 features SmartFan(TM), an advanced, thermal dependent fan assisted convection cooled system. The SmartFan system is dependent upon the internal ambient temperature of the unit, and runs at high or low levels depending on the amplifier's cooling needs.
1/4-inch TRS and Euroblock balanced inputs as well as multi-way output binding posts are ensure the SLA4 can be quickly and easily tied in to any system without modification. A simple to install tamper proof cover is included.
Same Day Music is an authorized dealer of
ART
products.
- Bridged Output Power, 16 ohms: 2 x 200Watts/Channel RMS
- Bridged Output Power, 8 ohms: 2 x 280Watts/Channel RMS
- CMRR: Greater Than 60dB (typical @1kHz)
- Damping Factor: Greater Than 100
- Dimensions: 1.75 x 19 x 13.5 in./ 44.5 x 483 x 190.5 mm
- Frequency Response: 10Hz to 40kHz, +/- 0.5dB
- Hum and Noise: Greater Than 100dB below clipping
- Input Impedance: 44k ohms (balanced) / 22k ohms (unbalanced)
- Input Sensitivity: 1V for full power output into 8 ohms
- Input/Output Connections: 1/4-inch TRS/Euroblock (Input) / Multi-Way Binding Post (Output)
- Minimum Load Impedance, Mono: 4 ohms (Bridged)
- Minimum Load Impedance, Stereo: 2 ohms (Stereo)
- Power Requirements: 120VAC 60Hz 1000 watts (max)
- Slew Rate: Greater Than 20V/uS
- Stereo Output Power, 4 ohms: 4 x 140Watts/Channel RMS
- Stereo Output Power, 8 ohms: 4 x 100Watts/Channel RMS
- Total Harmonic Distortion: Less Than 0.05% (typical)
- Transformer Type: Toroidal
- Weight: 19.8 lbs / 9.0 kg
Output at 8 ohms stereo:
280 watts per channel
Same Day Music is an authorized dealer of
ART
products.