BBE Acoustimax Sonic Maximizer/Acoustic Guitar Preamplifier
3 band EQ with sweepable mids, low freq. notch filter, phase reversal, ground lift, line level out, dedicated tuner out and TRS effects loop, even a pre/post switchable balanced DI output with pad
This product has been discontinued or is no longer sold by SameDayMusic.
Shop our website for related products:
(In most cases, a product is unavailable because it has been discontinued by its manufacturer.)
BBE Acoustimax Acoustic Guitar Preamp Product Description
Same Day Music is an
authorized BBE dealer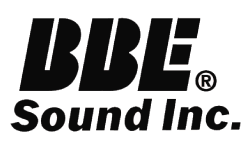 BBE is at the forefront of audio technology which allows amplified music to sound more natural, and the next generation of BBE High Definition Sound technology is a vital element to the Acoustimax acoustic preamp. In the four years since BBE last offered its award winning 386 acoustic preamp, BBE's design and engineering team studied the serious acoustic player's needs for both recording and sound reinforcement.
The result is Acoustimax, a foot pedal style (or "stomp box style) acoustic preamp which raises the bar for amplified acoustic instrument sound quality. Acoustimax is packed with features including three band, recording console quality EQ with a sweepable mid-range band, low frequency notch filter, phase reversal, ground lift, line level out, dedicated tuner out and TRS effects loop, even a pre/post switchable balanced DI output with pad. Other features include hard wired bypass, non-slip rubber bottom and the included 12v power supply.
Same Day Music is an authorized dealer of
BBE
products.
BBE Acoustimax Technical Description
- Frequency Response: 50Hz - 20kHz
- Treble: +/- 12dB @ 10kHz
- Mid: +/- 12dB @ 400Hz - 2.5kHZ
- Bass: +/- 12dB @ 60Hz
- Notch: 0 to 12 dB @ 70Hz - 250 Hz
- BBE: Low Contour: +15dB @ 50Hz
- Process: +15dB @ 10Khz
- Noise: Instrument Jack: -98dBv (unity gain) Line Out: -88dBv (+10dB gain)
- Max. Output: +10dBu @ Instrument Jack
- THD: 0.05% at 1 kHz
Impedances:
Input: 2.2 MEG Ohm
Tuner Out: 2k Ohm
Line Out: 1k Ohm
Instrument Out: 2k Ohm
XLR Out: 600 Ohm
*0dBu = 0.775Vrms
Power Requirements: DC inlet +12VAC min. 200ma
Same Day Music is an authorized dealer of
BBE
products.
User Reviews for BBE Acoustimax Acoustic Guitar Preamp