Same Day Music is an
authorized BBE dealer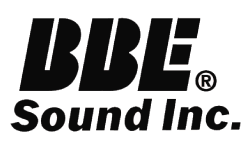 The BBE VariComp compressor is inspired by some of the coolest vintage compressor pedals around: the old Ross compressor and the early MXR Dynacomp. Think of that sweet, spongy compression in "Sultans of Swing" and "Sweet Home Alabama" and you get the idea.
VariComp holds true to those iconic originals by using an authentic old stock (NOS) CA3080 Operational Transconductance Amplifier (OTA) analog device. But as you'd expect from BBE, VariComp is not about just copying an old design--it's about taking the best elements of old favorites and improving the breed. VariComp goes the classics one better with an Attack control for greater flexibility. Dialing up the Attack makes the sound a little "tighter," but you can also dial it back for an even "spongier" sound. In other words, if you want your Sultan to be more swingin', VariComp will hook you up.
VariComp has a consistency and ruggedness that are the hallmark of BBE pedals, designed for guitarists whose gigs are as demanding as their ears. With a robust mil-spec circuit board with fat signal traces, 1% metal-film resistors for consistency and true hardwire bypass, VariComp moves you forward even as it's taking you back.
Features:
- Output, attack and threshold controls
- NOS CA3080 OTA (Operational
- Transconductance Amplifier)
- 470K input impedance for
- vintage correct pickup loading
- 10K Ohms output impedance
- when engaged
- 1% metal-film resistors for consistency
- High-voltage poly caps for better tone
- Military-spec circuit board for reliability
- Easy access battery compartment
- True hardwire bypass
- 5-year warranty
Same Day Music is an authorized dealer of
BBE
products.