Same Day Music is an
authorized Bose dealer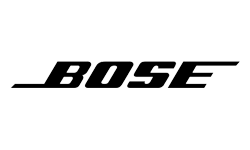 The Bose(r) B2 bass module is a high-performance flexible bass solution designed for Bose L1 Model 1S and Model II systems. It delivers extended low-frequency output for those L1 system users who require more powerful bass to cover larger audiences.
More Bass for your Bose L1 System
The B2 bass module features two 10-inch high-excursion woofers mounted into a rugged enclosure with interlocking end caps that allow two B2 modules to be stacked together. For additional flexibility, the B2 includes a three-position rear panel switch that allows for higher or lower bass levels to be selected based on application or personal preference. Connect your L1 system to the B2 bass module, and proprietary Bose technology in the L1 systems automatically senses the switch position of the B2, and provides the proper equalization and power.
Extended Bass for an Audience of 300
The B2 bass module's applications for general PA may include educational and business uses, such as announcements, presentations and training demonstrations for up to 300 people. It is also useful in portable applications within houses of worship, sporting events and many other instances where a PA and bass are required.
Applications for Music Reinforcement
The B2 bass module is also ideal for musicians and DJs that require higher bass output and impact. Both will benefit from the flexibility of the three-position sensing switch. Simply switch to "+" for the maximum bass output. Full bands will appreciate the B2 module's higher output, which provides additional bass for kick drums and bass guitars.
Features:
- Two 10-inch high-excursion drivers built into bass box
- Interlocking end caps: Stack two B2 bass modules to add additional bass to your L1 system
- Three-position switch settings include Plus (DJ/music playback), Normal (bass guitar/kick drum/main PA), and Minus (acoustic guitar and vocals)
- L1 Model 1S and Model II power stands automatically sense the position of the B2 bass module switch
- Protective slip cover and NL4 cable included
Same Day Music is an authorized dealer of
Bose
products.