Same Day Music is an
authorized Bose dealer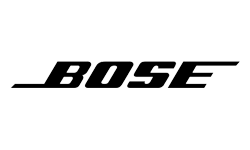 Spend less time setting up your gear and more time enjoying it. The Bose(r) L1 Model 1S Single B2 bass system with T1 Audio Engine delivers a potent combination of portability and performance. It's compact and light enough to make setup quick and easy, yet powerful enough to fill a mid-sized venue. And the ToneMatch audio engine provides a suite of studio-class effects and tone-shaping tools to give you just the sound you're looking for. Includes one B2 bass module for more flexibility and even greater power at the low end.
Put your PA behind you
The vertical configuration of the system's small, closely spaced drivers allows the L1 Model 1S system to project sound forward and to the sides -- delivering 180-degree coverage -- but very little up and down, reducing unwanted reverberation. This produces consistent tonal balance as sound spreads more evenly across the stage and into the audience, and the volume level drops off much more slowly than with a conventional speaker.
Unique Bose(R) technologies enable the system to serve as both PA and monitor. It can be positioned behind or to the side of the performer -- and you hear just what the audience hears. You're in control, and there's no need for conventional monitors, mixers and PA systems.
Convenience to go
The three components of the L1 Model 1S system -- upper array, lower extension and power stand -- connect quickly and easily without the need for separate speaker stands. Setup and breakdown take just minutes. And everything stores neatly into the included carry bags, making transport easy too.
Full, flexible bass
The high-performance B2 bass module delivers greater low-frequency output when you need more powerful bass for larger audiences. The module includes three settings for increased flexibility. The normal setting is ideal for bass guitar or when miking a kick drum. A higher setting is designed for DJ/music playback applications. And the lower setting works well for acoustic guitar and vocals.
Powerful multichannel audio engine
Combining the T1 ToneMatch audio engine with your L1 system expands your options to connect additional instruments and microphones. You can also use the ToneMatch engine to fine-tune your sound with powerful, proprietary tone-shaping tools.
The compact, four-channel engine provides fingertip control of a library of ToneMatch presets. Just touch a button to make hundreds of precise refinements to the sound of instruments and microphones. The engine also features a complete suite of studio-class reverbs, additional effects and dynamics processing. It connects to the L1 Model 1S system via a single digital cable for quick, streamlined setup.
B2 bass module
Compact enclosure is easy to transport, set up and break down. Small footprint takes up considerably less space than traditional bass cabs required for same performance. Interlocking end caps let you securely stack two modules together on their sides.
Highly efficient speaker design features two 10" (13.3 cm), high-output, high-excursion drivers that produce deep, strong bass from a small enclosure. Three level settings provide flexibility of output. When connected to power stand, active equalization circuitry automatically adjusts bass signal appropriately.
ToneMatch audio engine
Proprietary ToneMatch presets optimize L1 system to match intended natural sound of specific instruments and vocal mics. More than 100 presets are organized into quick-access banks and can be independently assigned to each channel. Free ongoing updates via USB connection between your computer and ToneMatch audio engine.
Integrated ToneMatch audio engine and audio technologies provide four independent channels featuring a library of ToneMatch instrument and microphone presets, proprietary zEQ and a complete suite of studio-class effects and sound processors.
Proprietary zEQ automatically adjusts the range of tone controls to match your voice or instrument, making it easier to fine tune your sound. Conventional mixers may have fixed EQ ranges that don't accurately affect desired frequencies when adjusted. But zEQ appropriately redefines low, mid and high frequency ranges of specified sources.
Single-band ParaEQ centers on frequency you specify for each independent channel. Valuable tool for reshaping problematic frequencies in certain venues.
Five reverb types (small, medium, large, plate and cavern) available for global assignment, with individual channel controls for decay time, mix level and brightness.
Three delay types (analog, digital and tape) can be independently assigned to selected channels, with control over feedback time and mix level for each channel. For example, you can select tape delay for your vocal on channel 1 and analog delay for your guitar on channel 2.
Ten modulation effects (three chorus types, two flange types, four phaser types and one vintage tremolo effect) can be independently assigned to selected channels, with control over designated parameters for each channel.
Seven dynamics processing types (three compressors, limiter, de-esser, kick gate and noise gate) can be assigned to independent channels.
Scenes allow you to store, recall and edit "snapshots" of all key ToneMatch audio engine settings at any given time. This feature helps simplify setup when you're using an L1 system repeatedly in different venues. The engine includes five predefined Bose scenes, five My scenes and five Shared scenes you can give to other L1 owners.
Chromatic tuner for convenient tuning of instruments. Large backlit display with intuitive layout and easy-to-read text for modes and settings.
Rotary encoder for quick access to modes, effects and parameters, including ToneMatch presets, zEQ, ParaEQ, reverbs, delays, modulators, dynamics processing, scenes and tuner. Features clean, circular layout.
Aux mode (channels 1 - 3) send channels' dry, pre-fader or post-fader audio to aux output for connection to additional L1 systems or recording devices. Independent level controls for optimal signal output.
Channel volume, mute and FX mute (1 - 4/5) for adjusting individual channel volume, muting individual channels and muting all effects on selected channels.
Master volume adjusts overall level of master output.
Phantom power applies +48V power to input channels 1 - 3 to drive specific microphones.
ToneMatch cable transfers audio signals and provides power to ToneMatch audio engine from L1 power stand.
Mounting bar and carriage securely attaches ToneMatch audio engine to L1 loudspeaker.
Cover and carrying case help protect engine when storing and transporting.
Features:
- Recommended for audiences up to 300
- 12-speaker articulated line array delivers 180-degree horizontal sound coverage
- Produces consistent tonal balance with less volume drop-off over distance
- System's interconnecting pieces allow for easy transport, setup and breakdown
- Four-channel ToneMatch audio engine with studio class effects
- B2 bass module included
Spatial Dispersion(TM) and Articulated Array(R) speaker technologies in the loudspeaker produce wide, uniform sound coverage. The 12 small drivers are arranged using Articulated Array speaker technology in a slim, vertical enclosure--creating nearly 180 degrees of horizontal coverage and consistent tonal balance.
Integrated power amplifiers in the power stand provide clean, precise amplification for L1 Model 1S system with up to two B1 bass modules or one B2 bass module.
ToneMatch(R) port on power stand for digital audio and power connection to ToneMatch audio engine.
Analog input, trim control and signal/clip LED for line-level analog input via TRS phone cable. Can be used for instruments or other audio sources like DJ mixers, MP3 players, computers or DVD systems.
Bass module out for amplified bass output signal to one or two B1 bass modules or one B2 bass module. L1 system automatically adjusts equalization appropriately when bass modules are connected.
Interlocking design of the four lightweight components eliminates the need for speaker stands and speaker wires. Setup takes only minutes.
Retractable legs provide stability for streamlined power stands and loudspeakers. Four retractable legs fold out of power stand simultaneously for quick setup and compact transport.
Convenient carry bags--one each for the loudspeaker, power stand and bass module -- make getting to and from your gig that much easier.
Same Day Music is an authorized dealer of
Bose
products.
Dimensions and Weight:
L1 Model 1S top array:
- 43.5 x 3.5 x 4 inches (HxWxD) (111 x 9 x 10.5 cm)
- 16.3 pounds (7.4 kg)
L1 Model 1S bottom extension:
- 39.63 x 4.15 x 4.13 inches (HxWxD) (100.6 x 10.6 x 10.5 cm)
- 8.5 pounds (3.8 kg)
L1 Model 1S power stand:
- 5 x 10 x 27 inches (HxWxD) (12.8 x 26.2 x 69.2 cm)
- 23.7 pounds (10.7 kg)
B2 bass module:
- 23.4 x 13.31 x 18.9 inches (HxWxD) (59.4 x 33.8 x 48 cm )
- 45 pounds (20.41 kg)
T1 ToneMatch Audio Engine:
- 2.67 x 6.5 x 8.25 inches (HxWxD) (6.76 x 16.6 x 20.9 cm )
- 2.1 pounds (1 kg)
T1 ToneMatch Audio Engine Specifications:
- Mic/line inputs (1-3) feature combination analog connectors accepting balanced XLR or unbalanced 1/4" TRS audio cables.
- Line inputs (4/5, L/R) for analog stereo connections to keyboards, mixers and computers. Inputs accept balanced TRS cable. Edit control affects both channels.
- Trim controls and signal/clip LEDs (1 - 4/5) for adjusting levels of input signals. Green/yellow/red LEDs show signal status and help you set gain levels properly.
- Preamp outputs (1-3) for connecting channels' dry output signals to recording gear or other amplifiers via balanced 1/4" TRS cable.
- Aux output can be used with aux mode to create independent submix of channels 1-4/5 to route to other amplifiers or recording gear.
- Master analog output for connecting to additional L1 systems, amplifiers or recording gear via balanced 1/4" TRS cable. Select from pre- or post-master volume settings.
- ToneMatch port to connect digital output of engine to L1 Model 1S power stand via included ToneMatch digital cable.
- USB port for updating ToneMatch audio engine and backing up scenes via USB connection to your computer.
Same Day Music is an authorized dealer of
Bose
products.