Same Day Music is an
authorized Boomerang dealer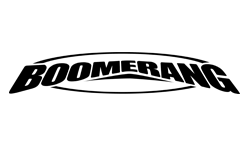 The Boomerang III Loop Station provides the same serial play style as the Boomerang+, where loops play-out one after another, but also adds Serial Master Play Style where you can sync a master loop (whichever loop is recorded first becomes the master) to play simultaneously with another loops in the series. The Boomerang III can create rhythmic backgrounds behind the melodic loops to create a deep sounding ambience especially for solo players.
Boomerang is offering an upgrade to Boomerang III owners after Version 2's planned release in June 2010. Here's what you'll get with the FREE Version 2 upgrade:
- Sync Play Style
- All loops can play simultaneously and are synced so they stay together
- Free Play Style
- All loops can play simultaneously and are NOT synced
- Great for creating ambient soundscapes
Features
- Loop 3 or 4 Sampled Phrases while adding a part or stacking loops
- Undo/Redo loops or the last part of a stacked loop
- Erasing of loops one at a time or all at once even while another plays
- Loop copying even while its actively playing
- Copy Live enables re-sampling where the pedal's output is routed to the loop
- Loops can be played at half speed and an octave lower
- Reverse loops to have them played backwards
- 48KHz or 24KHz sample rates both with 20 bit samples
- Thru signal is always 48KHz with 24 bit samples
Other features include Thru Mute Function that turns off through signal, Expression Pedal Volume Control where you can connect an optional expression pedal and it will be the master playback volume control, Loop Playback Volume Knob to adjust the loop playback volume, Decay Rate Knob for setting the rate at which earlier parts fade when they are added and Stereo or Mono recording and playback depending completely on which of the Smart Jacks you use. Smart Jacks sense which jacks are being used and provides different signal routing options.
Loop options include Once where a loop plays one time through then stops or if already playing, it stops at its end. Fade allows loops fade in or out with one button press; fades can be 3 to 43 seconds. Reverse Solo is an effect that enables you to create reverse leads live.
Power supply is included.
Same Day Music is an authorized dealer of
Boomerang
products.
- SNR: -104dB
- Maximum input signal: 1.5V
- Sample Rate: 48 or 24KHz
- Sample Width: 20 bits
- Power Supply: Included
- Power requirements: 9VAC, 9VDC positive tip or 9VDC negative tip, 700-1000mA
- Optional Power connector: OD = 5.5mm, ID = 2.5mm, length = 9.0mm
- Dimensions (LxWxH): Front to back: 6 x 9 x 2 inches
- Weight: less than 3 lbs
Maximum Record Time
Sample Rate: 24 kHz
- Mono: 17 min 32 sec
- Stereo: 8 min 46 sec
Sample Rate: 48 kHz
- Mono: 8 min 46 sec
- Stereo: 4 min 23 sec
Same Day Music is an authorized dealer of
Boomerang
products.