Same Day Music is an
authorized Casio dealer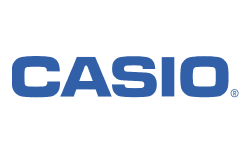 The Casio AT-5 Oriental Keyboard not only features samples of key oriental instruments and accompaniment functions with oriental rhythms, but also the option to set up and store quarter tones on the keyboard using the memory function. From a technical point of view, the AT-5 Oriental Keyboard is based on current high-grade models, meaning it offers the same comprehensive options for creative sound design and professional song production.
83 of the total 250 rhythms available and 54 of the total 800 tones can be used to create oriental music, so the keyboard user has whole host of options for generating sounds to reflect a specific musical background. Whether you want to play modern Turkish pop or classic Arabic folk music, the AT-5 Oriental Keyboard brings unique worlds of sound to life.
A Versatile Selection of Oriental Tones and Rhythms Built In
54 built-in Oriental tones including the 'oud', 'qanun', 'nay' and more. A total of 83 built-in Oriental accompaniment rhythms covers everything from traditional to modern music. High-quality sound supports both Oriental music performance and composing.
Quick Configuration of Oriental Music Scales
The tuning of the built-in sound source can be easily changed by a quarter tone to recreate the scale required for Oriental music. The Oriental scale can be used for both composing and live performances. The final scale setting can also be applied to Auto Accompaniments as well.
Multi-track Recorder Capabilities
The Song Sequencer provides 16 tracks plus one system track that supports recording of up to five songs and a total of approximately 30,000 notes. Each individual musical instrument part can be recorded to a different track for real multi-track recording capabilities. In addition to real-time recording of keyboard and Auto Accompaniment play, the Song Sequencer also supports punch-in and punch-out spot recording of specific parts of a song, and event editing lets you edit recorded data note-by-note. A full selection of editing tools includes event insert, event delete, event copy, quantize, a locator feature for selecting the range of notes to be edited, and more. A step recording function also lets you input notes by specifying the length and pitch. Completed recordings can be converted to SMF (Standard MIDI File) format and stored to an SD memory card.
Create Rich, Realistic Rhythm Sections of Your Very Own
Up to eight tracks (drum, percussion, bass, chord 1 through chord 5) can be edited to create original accompaniment patterns (Intro, Normal, Normal Fill-In, Variation, Variation Fill-In). In addition to recording over each individual accompaniment part of an existing rhythm, an event editing function gives you total control over each aspect of recorded data, an Easy Edit function lets you combine accompaniment from multiple built-in rhythms to create original rhythms, and mixer capabilities give you control over the tones, volume levels, reverb, and other parameters of each part. A full selection of editing tools includes event insert, event delete, event copy, quantize, and more. Memory is provided for storage of up to 100 different user rhythms, which can be recalled with the touch of a key.
Great For Creating Demo Recordings
Keyboard play, Auto Accompaniment, Song Sequencer play, and sound input via the Inst In and/or Mic In terminals can be recorded as digital audio data to an SD memory card inserted in the card slot for later playback. Of course, you can play along on the keyboard during playback from an SD memory card. Saved audio files can also be transferred to a computer connected via USB for long-term storage. Special Data Manager 6.0 application software can be used to convert data to WAV format, which can be played back on a computer. All of this greatly simplifies the task of creating original demo recordings.
Surgical Sound Shaping
The volume, pan, reverb send and other settings can be adjusted to exactly the levels you want for each individual part. You can also adjust sounds input via the MIC IN terminal and INST IN terminal.
Features:
- 76 piano-style keys
- 800 tones
- 250 rhythms
- LC display, data entry dial
- 100 DSP effects
- Oriental scale buttons
- Arpeggiator
- Timbre editor
- Pattern sequencer
- Pattern-Sequencer
- 32-channel mixer
- Direct audio recording onto SD card
- SD card slot, audio in, line out, USB
NOTE: Power supply is included.
Same Day Music is an authorized dealer of
Casio
products.
- Touch Response: 2 sensitivity levels, Off
- Sound Source: AHL (Tri-element)
- Maximum Polyphony: 64
- Tones: 800 built-in tones including 54 oriental tones (100 user tones)
- Layer/Sprit: Layer, Split
- Digital Effects: Reverb: 10types Chorus: 5 types (simultaneous use with DSP not supported.) DSP: 100 preset, 100 user (simultaneous use with Chorus not supported.)
- Rhythms/Patterns: 250 built-in rhythms including 83 oriental/Arabic rhythms (100 user rhythms)
- Auto Accompaniment: Modes: CASIO Chord, Fingered 1, Fingered 2 (6th off), Fingered 3 (on bass), Full Range Chord Controllers: Start/Stop, Intro, Normal/Fill-in, Variation/Fill-in, Synchro/Ending
- Built-in Songs: 5 (demo tunes)
- Metronome: Beats: 0, 2, 3, 4, 5, 6 (Tempo range: ? = 30 to 255)
- Recorder: Song sequencer: 16 multi tracks + 1 System Track, 5 songs, approximately 30,000 total notes (real-time recording, step recording, song edit, track edit,event edit, punch-in/out)
- Other Functions: Audio recording/playback: 5 files maximum (Approximately 13 minutes of recording per file) Mixer: 32 channels + EXT IN (INST IN, MIC IN), 9-slider operation Pattern sequencer: real-time recording, step recording, quantize, Easy Edit, Event Editor, part parameters (100 user rhythms) Tone editor (100 user tones) Registrations: 96 setups (6 sets x 16 banks) Music preset: 305 preset with chord progression, chord edit (100 user presets) One-touch preset: 250 presets Auto harmonize: 12 types Arpeggiator: 150 types Octave shift: 2 octaves Rhythm/song controller Pitch bend wheel : 0 to 24 semitones Modulation button Dial Oriental scale: Scale fine tune 99 cents, 17 preset scales, 4 scale memory Oriental scale setting
- Key Transpose: 25 steps (-12 to +12 semitones)
- Tuning Control: A4 = 415.5 - 440.0 - 465.9 Hz
- Display Screen: LCD with backlight
- SD Memory Card Slot: Supported memory cards: From 2GB up to 32GB SD memory cards or SDHC memory cards Functions: SMF playback (up to 320KB per file), file save/load/delete, card format Save/load: Registrations, user rhythms, user tones, scale memory data, user DSPs, user music presets, song sequencer songs, audio recording files
- MIDI: GM Compatibility: Level1 Terminals: USB
- Speakers: 12cm x 2 + 3cm x 2, bass-reflex system, speaker on/off
- Amp Output: 7W + 7W
- Input/Output Terminals: Mic in Inst in Audio in Line output (L/MONO, R) Headphones (standard stereo jack) Sustain/assignable USB: type B External power (12V DC) * USB cable (A-B type) required to use USB terminal for computer connection.
- Power Requirements: Batteries: D-sizex6/AC adaptor: AD-A12150LW
- Dimensions (W x D x H): 1187 x 399 x 149 mm * Excluding music stand, and other projections
- Weight: 8.9 kg (Excluding batteries)
- Included Accessories: Music stand, AC adaptor
- EAN code: 4971850313861
Same Day Music is an authorized dealer of
Casio
products.