Same Day Music is an
authorized Casio dealer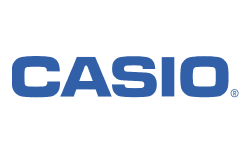 The Casio CTK-2090V is a fun, sampling keyboard with short and full sampling modes. The Short Sampling Mode allows users to create up to five sounds 0.4 seconds in length. The Full Sampling Mode allows users to create one two-second sound. With a built-in sampling microphone, users can also sample their voice and other ambient sounds to create a variety of sampled tones and effects for later use.
The CTK-2090V is outfitted with Casio's Step-up Lesson System, which lets beginners learn 152 built-in songs, phase-by-phase, at their own individual pace.
Additional features include a 92mm X 40mm LCD display, 150 built-in rhythms, 400 built-in tones, 110 built-in songs, USB port, and more. Each model also comes with a music stand, song book and X keyboard stand.
Quincy Jones Pack: Learn to Play Piano with Quincy Jones!
The Quincy Jones Pack includes your Casio keyboard, Playground Sessions software, headphones, stand and USB cable. Playground Sessions software is the fun, fast, and easy way to learn piano, co-created by music legend Quincy Jones. With over 500 song lessons, Playground Sessions software will teach you keyboard skills, rhythm, how to read music, and how to play by ear -- all through the lenses of your favorite songs. Real-time feedback lets you track your progress -- turning practicing piano into a video game! Designed for adults and kids 7+, Playground Sessions software runs on PC, Mac or iPad, with Rookie, Intermediate and Advanced levels. Connect your keyboard to your computer and learn to play piano with this award-winning software.
Features:
- 61 Piano-Style Keys
- Sampling Effect Functions
- Built-in Mic Allows Easy Sampling of Voices, Sounds, etc.
- 400 Tones
- 150 Auto-Accompaniment Rhythms
- 110 Built-In Songs
- Step-Up Lesson System
- 48 Note Polyphony
- USB MIDI Interface
- Operates on Batteries or included AC Adapter
- Includes AC Adapter, Music Rest, Quick Start Guide
Same Day Music is an authorized dealer of
Casio
products.
Number of Keys:
61 (Piano-style)
Sound Source:
AHL
Number of Polyphony (maximum):
48
MIDI:
GM Level 1 standard
Key Transpose:
-12 to +12 semitones
Tuning:
A4 = 415.5Hz to 465.9Hz (initial Default : 440.0Hz)
Number of Built-in Tones:
400
Stereo Piano Tones:
Yes
Sampling Function:
"Maximum Sampling Time 2 sec. (Long Sampling Mode) 1 (Long Sampling) or 5 (Short Sampling) tones / Data Backup"
Sampling Sound Input:
Built-in Mic / MIC IN
Variety of Sampled Tones and Effects:
26 (1 Long Sampling, 5 Short Sampling, 10 Effects for Long Sampling and 10 Effects for Short Sampling)
Display:
92mm x 40mm LCD
Speakers:
10cm x 2
Amplifiers:
2W + 2W
Power Supply:
9.5V DC (AD-E95100L) / 6 AA-size batteries
Auto Power Off:
"Yes (Approx. 6 min. during battery operation or 30 min during AC adaptor operation)"
Included Accessories:
Metal keyboard stand, music rest, song book, quick start guide and AC adapter
Same Day Music is an authorized dealer of
Casio
products.