Same Day Music is an
authorized Casio dealer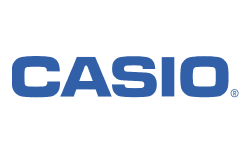 The Casio CTK-7000 offers powerful and extensive features at a price that is unheard of in the portable keyboard market. It offers 800 world-class tones, 250 preset rhythms, 17 track sequencer, 32 channel mixer, as well as audio recording capabilities. Any piece of music you create can be recorded as an audio file on an SDHC card. 9 sliders extend your versatility and provide an impressive 50 drawbar organ tones. Whether you are an amateur or professional musician, the Casio CTK-7000 will allow you to create, edit and play your compositions at home, in the studio or on the stage.
Tones That Will Inspire Your Music
The Casio CTK-7000 provides 800 world class tones organized by category in a easy-to-use interface. Dynamic stereo pianos, vintage electric pianos, strings, drums and a wealth of synths and acoustic instruments are at your fingertips. Each of those 800 voices can be edited with control over filters, envelopes and more. For added depth and realism, an extensive set of DSP effects are available to enhance these tones, providing you with pure inspiration at your fingertips.
Sliders Galore
You can't miss them, nine strategically placed sliders on the front panel. Just press the Drawbar Organ button and start playing. The sliders allow you to control the level of each harmonic overtone to produce a powerful and rich organ sound. Rotary speaker effects and percussion control are all instantly accessible. For the final touch, you can dive deeper into edit mode to customize key click, overdrive, rotary speeds and more for the ultimate drawbar organ experience.
Capture The Moment
With the Casio CTK-7000 Keyboard you can capture those moments of creativity so they'll never get lost. Featuring a powerful 17-track sequencer, you can even edit and tweak your performances enabling you to turn out broadcast ready, professional tracks. Once you've created your masterpiece you can save your song file to an SDHC card. Better yet, you can save it as an audio recording. That's right, these keyboards can mix down internally and save your song to an SDHC card as an audio file. This allows you to share your music with the world. Utilizing Casio's free DATA Manager 6.0 computer software your recording can be converted into a .WAV file, so you can burn your song to a CD, put it in your favorite music player, send it to friends or a record producer. Making music and sharing it has never been this easy or affordable.
A Full Band: Included
A total of 250 preset rhythms with full accompaniment are built-in. One button click brings you access to styles from rock, pop, Latin, jazz, country, classical and everything in between. You can choose to have just a drummer or full virtual band at your disposal, so now you can play and write music with more speed and sophistication than ever before.
Mix Your Masterpiece
Whether you're playing live or in the studio, you have total control over your mix. The front panel sliders provide quick control over volume, pan, effect sends for each channel including the MIC and instrument inputs.
Get Connected
The back panel provides 1/4 in. (L/MONO, R) outputs, MIC and Instrument inputs and a stereo audio in. There is also a class-compliant USB MIDI port. This means you can easily use your favorite computer music application without the need for drivers.
Ready For The Stage
The Casio CTK-7000 is ready to conquer the stage. You can easily create splits, layers or both simultaneously. You can also store this combination of three tones as a registration for instant recall on stage. The 96 registration slots will let you cover any gig, or save those magic sounds that define a hit song. If you're a solo performer, registrations can also recall rhythms and accompaniments for you to play along with. The CTK-7000 features a piano-style touch- response keyboard that provides a realistic piano experience.
Same Day Music is an authorized dealer of
Casio
products.