Same Day Music is an
authorized Casio dealer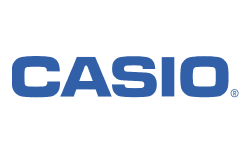 The CTK-710, 61 Key Musical Keyboard, allows you to select up to 242 tones that include orchestral sounds, synthesized sound and more. There are 100 versatile rhythms to help add plenty of life to all your keyboard performances and a Auto Accompaniment that will allow you to simply play a chord and the corresponding rhythm, bass and chord parts play automatically.
The CTK-710 100 built-in tunes that are divided into two groups: a Song Bank of 50 tunes with Auto Accompaniment, and a Piano Bank of 50 piano tunes. With the touch of one button, it will take you directly to piano tones and piano lessons. A big LCD screen graphically show you fingerings, keyboard keys to be pressed, and notes, making keyboard play more informative and enjoyable than ever before.
This keyboard also includes the 3-Step Lesson System that lets you practice at your own pace. The keyboard automatically grades your performances, so you can trace your progress as you improve.
Same Day Music is an authorized dealer of
Casio
products.
Keyboard: 61 Standard-size keys, 5 octaves
Tones: 242 (113 panel tones + 128 General MIDI Tones + 1 drum set)
Polyphony: 32 notes maximum (16 for certain tones)
Main Volume: Adjustable
Auto Accompaniment
Rhythm Patterns: 100
Chords: 2 fingering methods (CASIO CHORD, FINGERED)
Rhythm Controller: START/STOP, SYNCHRO, FILL-IN
3-step Lesson 3 lessons (Step 1, 2, 3)
Playback: Repeat play on a single tune
:Lesson Part: Left hand, right hand
Evaluation Mode: Scoring
Voice Fingering Guide: On/Off
Song Bank, Piano Bank
Number of Tunes: Song Bank: 50, Piano Bank 50
Controllers: Start/Stop
Display
Name Display: TONE, RHYTHM, SONG BANK, PIANO BANK name/number, keyboard settings name/value
Tempo: Tempo vlaue, metronome, synchro standby
Chord: Chord name, Chord form
Fingering: Fingering indicators, parts
Staff: 5 octaves with sharp and flat indications, pedal symbol, octave symbol
Keyboard: 5 octaves
Other Functions
Tempo: Variable (216 steps, notes = 40 to 255)
Transpose: 25 steps (-12 semitones to + 12 semitones)
Tuning: Variable (A4 = approximately 440Hz +/-50 cents
Accompaniment/Song Bank Volume: Variable (100 steps, 0 to 99)
Terminals
USB port: Type B
Sustain Terminal: Standard jack
Phones/Output Terminal: Stereo standard jack
Output Impedance: 100 ohms
Output Voltage: 4V (RMS) MAX
Power Supply Terminal: 9V DC
Microphone In: Standard jack (with microphone volume slider)
Input Impedance: 2k ohms
Input Sensitivity: 10mV
Power Supply: Dual power supply system
Batteries: 6 AA-size batteries
Battery Life:
Approximately 4 hours continuous operation on alkaline batteries
Approximately 2 hours continuous operation on manganese batteries
AC Adaptor: AD-5
Auto Power Off: Turns power off approximately 6 minutes after last key operation. Enabled under battery power only, can be disabled manually.
Speaker Output: 2.0W + 2.0W
Power Consumption: 9V...7.7W
Dimensions: 95.6 x 35.6 x 13.3cm (37 11/16 x 14 1/16 x 5 1/4 in.)
Weight: Approximately 4.0kg (8.8lbs) (without batteries)
Same Day Music is an authorized dealer of
Casio
products.