Same Day Music is an
authorized Casio dealer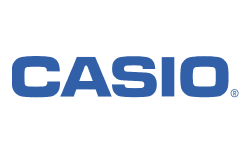 Featuring all new grand piano samples and a new Tri Sensor 88 note scaled hammer action keyboard and weighing only 26 lbs., the Casio Privia PX-330 is versatile enough for any home, studio or stage.
Features
- 88 weighted, scaled hammer-action keys
- 128 note polyphony
- 250 tones (with layer and split)
- Reverb (4 types), Chorus (4 types), Brilliance (-3 to 0 to 3), Acoustic Resonance
- Pitch Bend Wheel
- Built in metronome
- Duet mode, for two simultaneous players
- 180 rhythms for built in accompaniment
- 16 Track, 5 Song Recorder
- Accepts SD memory up to 2GB
Realism, Expression and Dynamics
The grand piano sounds in the PX-330 delivers an unprecedented level of realism and expression. Four dynamic layers of stereo piano samples are integrated with Casio's proprietary Linear Morphing System, for a grand piano sound with seamless transitions and a superior dynamic range. For added realism, the PX-330 simulates the sound of the open strings when the dampers are raised by the pedal using Acoustic Resonance DSP. The PX-330 also has 128 note polyphony, enough horsepower for the most demanding musical passages and the ability to layer sounds and use the damper pedal without worry of dropped notes. The result is a grand piano experience that is unsurpassed at any price.
Truly Expressive Touch
The Privia PX-330 features a new Tri Sensor 88 note scaled hammer action keyboard. Casio's superior engineering has resulted in an authentic piano touch that captures every detail and nuance of your performance. This scaled hammer action provides the weight, feel and resistance of a piano without sacrificing the portability of the instrument.
Performance, Studio or Stage
The superior keyboard action, piano sound and built in USB MIDI interface make the PX-330 the perfect instrument to integrate into your studio. When you're ready to take the PX-330 to a gig, the built in registration memory allows you to instantly recall splits, layers and combinations of sounds. The PX-330 also has 1/4 inch outputs for great live sound from your amp or the house's PA system.
16 track recorder, pitchbend wheel and much more
While it's easy to connect the PX-330 to your computer, you can easily create and compose music using internal 16 track recorder. Utilizing the PX-330's 250 onboard sounds and 180 rhythms you can record up to 16 tracks. Accepting SD memory, you can save your songs and take them with you or load standard MIDI files that you've downloaded from the web. With these flexible tools you can capture moments of creativity and remember song ideas. It also works great as a practice tool. A built in metronome and optional accompaniment mean you can practice in time and later listen back to what you just played. A pitchbend wheel gives you full expression for 250 tones. You can even plug in other instruments or an MP3 player into the keyboard and hear it through the internal speakers and headphones.
Professional, Versatile and Portable Design
Whether you're at home, working on a studio or out on stage, the PX-330 was created to tackle it all, making it a valuable investment. With its light weight, you can easily take the PX-330 from home, to rehearsals, to the gig and back with no worries. It connects effortlessly to your computer via USB and connects just as easily to a live mixer for use on stage. The Casio PX-330 is now the indisputable leader in the digital piano arena.
About the CS-67 Stand and Optional SP-32 Pedalboard
Keyboardists know that one of the keys to quality practice and playing is comfort. Designed to fit both the PX-130 and PX-330 keyboards, Casio's CS-67 keyboard stand is just the tool to get your keyboard to the right height for playing. Don't just use any old desk or surface, the dark wood grain of the CS-67 is a perfect compliment to the look of these keyboards. Novice players will have an easier time learning their scales and modes when your keyboard is set to an effective playing height.
The Casio SP-32 pedalboard adds those extra piano dynamics you want for your Privia Digital Piano. The 3 three pedal system adds an extended damper function in that it simulates a pedal that has been pressed down half way.
Power Supply:
AD-A12150LW Power Cord (Included)
Same Day Music is an authorized dealer of
Casio
products.
Specifications
- Keyboard: 88 keys, weighted scaled hammer action
- Sound Source: 4 level stereo samples, Linear Morphing System
- Acoustic Resonance: Yes
- Polyphony (maximum): 128
- Tones: 250
- General MIDI Compatible: Level 1
- Rhythms: 180
- Auto Accompaniment: Yes
- Reverb: 4 types
- Chorus: 4 types
- Brilliance: -3 to +3
- Layer (with variable balance): Yes
- Split (with variable split point): Yes
- Registration Memory: Yes
- Duet Mode: Yes
- Pitch Bend Wheel: Yes
- Metronome: 0,2,3,4,5,6 beats
- Transpose: -12 to +12 semi tones
- Tuning Control: A4=440Hz +99 cents
- Temperament (preset scale): equal temperament + 16 scales
- Recorder: 10 Songs, 16 Tracks
- USB Storage (utilizing PC): Yes
- SD Memory Card Storage: Yes
- Display: 96x32 Back Light LCD
- Speakers: 13cmx6cm (x2)
- Amplifier: 8W + 8W
- Line Out: 1/4 inch R, L/Mono
- Line Input: 1/4 inch R, L/Mono
- MIDI: IN, OUT
- USB to Host (USB MIDI): Yes, supporting XP, Vista, Mac
- Damper (Sustain): Yes
- Soft/Sostenuto: Yes
- Connector for SP32 (3 Pedal Unit): Yes
- Headphones: Yes x 2
- AC Adaptor: Yes (AD-A12150LW)
- Music Stand: Yes
- Pedal: Yes, SP3
- Unit size (W x D x H): 52.05 x 11.26 x 5.31 in.
- Unit weight: 24.7 lbs.
- Boxed size (W x D x H): 57.48 x 14.53 x 8.35 in.
- Boxed weight: 33.52 bs.
Power Supply:
AD-A12150LW Power Cord (Included)
Same Day Music is an authorized dealer of
Casio
products.