Carl Martin Classic Chorus Effect Pedal
This product has been discontinued or is no longer sold by SameDayMusic.
Shop our website for related products:
(In most cases, a product is unavailable because it has been discontinued by its manufacturer.)
Carl Martin Classic Chorus Pedal Product Description
Same Day Music is an
authorized Carl Martin dealer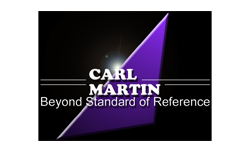 The Classic Chorus by Carl Martin, is not just another chorus pedal. Yes it can be powered by either a 9V battery or a regulated 9V power supply; yes it has the solid diecast housing with the cool CM graphics; yes it has that great CM quality bypass switching, and the LED's to indicate operation; and yes when you plug into this pedal, you will get a chorus effect... but there is so much more! Carl spent a year researching and developing this pedal for the vintage guitar nut in all of you. Plug into the Classic Chorus, step on the Bypass switch to turn the effect on, adjust the speed and depth knobs to obtain your favorite chorus effect and then bring up the level to show off just how good you sound.
You will be amazed at how this pedal takes you back to the day with it's full, round, vintage chorus sound. Now hang on to your hat and step on the Vibrato switch. By adjusting the Rate knob clockwise you change your sound from Chorus to Vibrato with the full Vibrato effect achieved with the Rate and Depth knobs turned completely clockwise. (The Speed Depth and Level knobs are universal for both Chorus and Vibrato.) You will notice a distinct drop in your highs, but Carl says this is intentional.it will keep your sound warmer and rounder, plus, when you use this effect with Distortion/Overdrives it won't fizz out or die, you will just get that massive overdriven chorus/vibrato effect that you always dreamed of.
Same Day Music is an authorized dealer of
Carl Martin
products.
Carl Martin Classic Chorus Pedal Technical Description
- Power: 9V, Battery. A 9V Regulated external supply can be used with hot on the ring
- S/N ratio: 52dB
- Input impedance: 1M Ohm
- Output impedance: 100 Ohm
- Dimension (W x D x H): 170 x 115 x 70
- Weight: 0,850Kg.
Same Day Music is an authorized dealer of
Carl Martin
products.
User Reviews for Carl Martin Classic Chorus Pedal