Same Day Music is an
authorized Denon dealer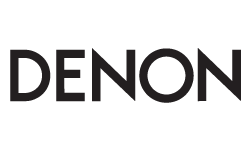 Denon DJ makes yet another amazing piece in the Denon SC3900 Digital Media Player and DJ Controller, and incredible controller and media player with a 9-inch active platter. Utilizing a completely redesigned High-Torque Direct Drive Motor that exactly mirrors the feel of vinyl, the Denon SC3900 brings home that familiar feel but with the choice of CD, USB, Software, or even a networked Media server as your source of tracks.
In a world that was once first dominated by vinyl, then CDs, and now the emerging USB and streaming devices, it's time to revolutionize the DJ booth, because right now as a DJ you make a choice between DJing with a turntable, a turntable and software, or a CDJ/Controller. No one device has ever managed to give you the flexibility to choose depending on your performance, style or your audience.
'The 9-inch platter makes scratch moves more nimble by being that little bit smaller, but maintains the perfect amount of space to grip it, scratching and mixing tracks feels no different than using vinyl.' DJ Switch, SC3900 endorsee and 3x World DMC Champion.
Years of development with top international DJs has allowed Denon DJ to perfect the platter of the SC3900 controller for use with digital media without losing that feel of vinyl. They accomplish this by making the surface of the platter a real 9 inch vinyl disc!
'Doing DMC-style hard-core scratch sets are made so much easier without worrying about needles and skipping records.' DJ Switch.
Playback and scratch tracks from a myriad of sources including USB 'sticks' or USB Hard Disk Drives via the top mounted USB port. This allows the move from venue to venue with just a single USB device and not a laptop or CD collection, although the Denon SC3900 DJ controller can also playback CDs via the front loading CD slot, giving you true flexibility of your media choices.
The Denon SC3900 media player also comes complete with the 'Engine' music management software that has been designed with players such as the Denon SC3900 in mind, allowing the ultimate in DJ set preparation, playback and control.
Prepare the perfect set in the studio or on a computer at home, then export it to a USB stick or Hard Disk Drive and have everything needed for your DJ performance in a device small enough to fit in your pocket. Then, when it's time to perform simply plug in and play, and even share the USB drive's files with up to three other compatible players over a network.
Once your networked players are sharing the music from one USB device, it's easy to manage you set via an iPad with the Engine iPad app. Engine for iPad seamlessly monitors your set wirelessly through a network - all via its large full-color touchscreen. With the Denon SC3900 there is no need to worry about computer or connection problems; should the iPad become disconnected, your music is still securely connected to the player via USB, leaving playback, and your audience's attention, uninterrupted.
Engine Software
Additionally, playback of files on your PC or MAC is possible with the included 'Engine' music management software which doesn't even require a high specification computer to work quickly and efficiently. With file searching speeds that leaves most other software standing still, Engine's power is achieved by leaving the intensive audio processing at the player so the software is free to run before, or during your performance, utilizing the full capabilities of your computer.
Hybrid MIDI mode has been a flexible feature and a great benefit to previous Denon DJ devices and it's no different with the SC3900. Complete with the ability to be MIDI mapped to work with a wide variety of applications, the Denon SC3900 controller can control DJ software utilizing DVS, without using time code CDs, making the SC3900 the most complete and flexible player Denon DJ has ever produced.
For performers who can't or don't want to choose between software, vinyl, CD, and digital media as well as those who want the ability to use one controller that doesn't rely on a high-spec computer to perform, the Denon DJ SC3900 is the player that you have been waiting for.
Features
- Compatible with included Engine Music Management Software (PC/Mac)
- Engine iPad app available for easy file searching and player status display
- Player Link function for sharing USB drives across up to four SC3900's and for connection to Engine software (PC/Mac/iPad)
- Completely redesigned 9-Inch platter equipped with a brushless high-torque direct drive motor
- Seamless switching between media source devices
- Real vinyl platter mode with independently adjustable start and stop times
- Built-In USB / MIDI control function
- Built-In USB audio interface (ASIO / CORE compliant)
- Hybrid MIDI mode included for DVS applications
- Supports CD-DA, CD-ROM and audio playback from USB memory devices (AAC, AIFF, MP3, WAV)
- Burr Brown 24 bit DAC processing for superior audio fidelity
- Redesigned PLAY and CUE buttons for greater tactile feel and response
- Fast search and quick jump functions
- Top mounted USB port for USB stick and hard disk drives
- 4 dedicated Hot Cues (8 in MIDI mode via MIDI layer option)
- Auto / manual loop functions
- Reverse and dump platter effects
- Deep pitch resolution and key adjust
- Strobe indicator
- 4-Way BPM counter (Auto BPM, Manual TAP, Manual BPM, Reads BPM Metadata)
- BPM sync feature
- 3-way pitch bend functionality
- Digital output
- Fast loading slot-in drive
Same Day Music is an authorized dealer of
Denon
products.