Same Day Music is an
authorized Digital 1 Audio dealer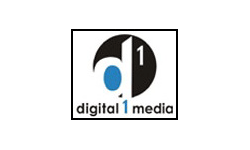 The easy to use Aria software allows you to mix music and music videos like a DJ, plus sing karaoke in one streamlined package. To maximize your fun, the user friendly Aria (all-in-one) entertainment software features DJ, Karaoke and Scratch modes.
Features
- Robust library, store hundreds of thousands of karaoke, video, and audio tracks
- Built-in Karaoke Locker Store to purchase and instantly download your favorite karaoke tunes
- Play mp3, wma, ogg, flac, wav, non-DRM AAC, MP3+G (karaoke) wav+G (karaoke)
- BPM (beats-per-minute, automatically calculated by ARIA) based easy beat matching, manual or totally automatic
- Auto-play and Shuffle Play options with seamless (no dead air) mixing for Jukebox type functionality
- Plug-in your MIC and sing along in Karaoke mode
- Record your DJ mix set and/or your mixed in Vocals - Save, upload, and share
- Mix Now button for quick and seamless cross-fade and play
- Change Key and/or Pitch to match your vocal range, or to match the opposite player for beat mixing
- Change volume, play and pause (instant-start) with low latency (down to 2ms with ASIO, up to 10ms with DirectSound)
- Pre-Listening - Send separate output for headphone cueing, preview your mix before sending out live
- Spectrum analyzer, stereo VU Meter
- Waveform display helps you create loops, cue points, and your mix faster and easier
- 3 Band Equalizer for each player
- Scratch your video, audio or even karaoke files in real time - mimics the real thing
- Loop 4 beats of Audio or Video in real-time to assist you mix
- On-Deck singer box for singer rotation, it even displays the singers name on screen
- Output video to secondary monitor to display karaoke or video graphics
- Rock Solid stability you can rely on
DJ or VJ Mode - Point. Click. Mix.
The DJ (disc jockey) Mode makes it easy to DJ and mix music and music videos with looping, EQ, pitch, and BPM (beats-per-minute) sync controls. Mix two tracks or videos seamlessly with a simple click of your mouse.
Aria is the ultimate media player
If you're not using Aria, you're just hitting play. Make a pro-style DJ music mix or a VJ video set right from your own playlists. All the power of professional MP3 DJ and VJ software, at a fraction of the cost. Sync beats per minute (BPM's) and tempo for a seamless and smooth flow from song to song. Easily record your session to share with your friends later, or just for your own enjoyment. You can even use the Auto-DJ function for hands-free blending of your selected playlists, just walk away and let Aria play. Best yet, Aria's simple interface makes it easy enough for anyone to rock a party.
Karaoke Mode - Point. Click. Star.
Now your computer or laptop can become a virtual Karaoke software powerhouse, with a huge library of classics, standards and pop hits to choose from--all with easy-to-read lyrics on-screen. The Aria Karaoke player has the ability to change the key of the song, so you can match it to any vocalists range. You can have the lyrics displayed and output to a TV or additional monitor, making it easy for the whole family to enjoy the karaoke action. Unlike other karaoke systems, Aria has a built-in karaoke music store. Search from tens of thousands of your favorites, and securely purchase and download them in just a couple clicks.
Scratch Mode - Point. Click. Scratch.
Scratch your MP3's and YouTube videos, not dad's records. With Aria software, your computer mouse can let you scratch with the best of them with on-screen virtual turntables. And with Aria, you can even scratch videos, for a one-of-a-kind sight-and-sound experience. No wax to melt or needles to shred, unlock the beats inside your head. Aria the music, video and karaoke mixing software for all.
Same Day Music is an authorized dealer of
Digital 1 Audio
products.
Software Requirements
PC Minimum System Requirements:
- Windows XP, Windows Vista, and Windows 7 (32bit or 64bit)
- P4 1.2 GHz computer (SSE2 CPU), AMD 64 or greater (duo core processor highly recommended)
- DirectX or ASIO compatible soundcard
- 1 Gig RAM (XP), 2 Gig RAM (Vista), 2 Gig RAM (Win 7)
- 40 MB free on the hard-drive
Mac Minimum System Requirements:
- Mac OS X Leopard, OS X Snow Leopard
- Intel-Mac (Intel Processor)
Same Day Music is an authorized dealer of
Digital 1 Audio
products.