Same Day Music is an
authorized DigiTech dealer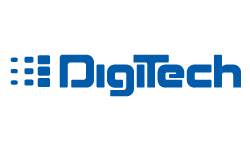 The DigiTech iPB-10 Programmable Pedalboard sets a standard for guitar signal processing. By harnessing the power of the iPad, it combines the simplicity of a pedalboard with the flexibility of a multi-effects. The DigiTech iPB-10 unleashes the ability to create and control guitar effects like never before.
Pedalboard Simplicity
The DigiTech iPB-10 allows you to create your ultimate pedalboard, all on your iPad. Design a pedalboard by simply dragging and dropping up to 10 different pedals, in any order, to each pedalboard. You can even add an amp and cabinet to each setup. With 87 different pedals, 54 amps, and 26 cabinets to choose from, your options are virtually unlimited. Simply swipe your finger across the iPad to rearrange your pedals, turn them on and off, or to adjust their knobs.
Multi-effects Flexibility
Traditional multi-effects have given you the flexibility to change the entire configuration of your signal chain with a single footswitch. The DigiTech iPB-10 brings the concept of presets to a pedalboard. This allows you to save 100 of your favorite pedalboards with the touch or your finger, and instantly recall them with the stomp of your foot. You can have a different pedalboard for each gig, set, song, or even switch pedalboards within a song.
Once you experience the flexibility of the DigiTech iPB-10 Programmable Pedalboard with its drag and drop design, you will change the way you think about guitar effects forever.
iPB-Nexus App
The iPB-Nexus app is the perfect way to build and control your pedalboard. Using the simple and intuitive touch screen controls of the iPad, iPB-Nexus makes designing your setup for the iPB-10 Programmable Pedal board easy. Add, arrange, and adjust your pedals with a few simple gestures of your finger.
Drag and Drop Pedalboard Builder
The iPB-Nexus app for the iPad gives you touch screen control of your pedals, amps, and cabinets. Simply drag and drop your choice of 87 different pedals to your pedalboard. Select an amp and a cabinet to make your setup complete. Using the iPB-Nexus app to control your iPB-10, its never been easier to explore your tone and find just the right sound.
My Tones Library
The iPB-Nexus app includes the My Tones library where you store, organize, and rate all your favorite presets. My Tones allows you to store an unlimited number of presets and group them any way you want. For example, you can make preset lists for certain sets or specific music genres. This makes setting up before a show a snap. With My Tones, you can have a different pedalboard for each gig, set, song, or even switch pedalboards within a song.
Real-Time Pedalboard View
Running the iPB-Nexus app on the iPad offers a stunningly clear display of your entire pedalboard. You get a real-time view of your pedals, amp, and cabinet. You can easily and quickly see if a pedal is on or off, where its knobs are set, and which footswitch it is assigned to. With the iPB-Nexus real-time pedalboard view, you can take your mind off your gear and focus on your sound, the crowd, and your performance.
iPad and iPB-Nexus app are NOT included.
DigiTech, Grunge, Death Metal, DOD, Gonkulator, DigiTech Whammy, Multi Chorus, Auto Ya, YaYa, Synth Talk, Lexicon, Johnson Amplification and AudioDNA are trademarks of Harman International Industries, Incorporated, registered in the United States and/or other countries. iTunes, App Store, and iPad are trademarks of Apple Inc., registered in the U.S. and other countries. "Made for iPad" means that an electronic accessory has been designed to connect specifically to iPad, respectively, and has been certified by the developer to meet Apple performance standards. Apple is not responsible for the operation of this device or its compliance with safety and regulatory standards. Please note that the use of this accessory with iPad may affect wireless performance. iPad not included. Features, specifications, and appearance are subject to change without notice.
Features:
- Drag and drop pedalboard design
- Arrange pedals in any order
- Touch screen control
- 87 pedals
- 54 amps
- 26 cabinets
- Drag and drop footswitch assignment
- Real-time view of pedal settings with direct access to pedal control
- Up to 10 pedals, 1 amp, and 1 cabinet can be added to a setup
- Unique setup assignable to each preset
- Infinite number of presets, 100 footswitch accessible
- Store, organize, and rate presets using My Tones library
- Compatible with iPad2 and iPad
DigiTech iPB-10 Rear Panel Features
- 1/4-inch guitar input
- 1/4-inch amp loop with ground lift switch
- 1/4-inch effects loop
- Stereo 1/4-inch line output with Amp/Mixer switch
- Output level
- Stereo XLR outputs with ground lift switch
- 1/8-inch headphone output
- 1/4-inch external footswitch control
- USB port for audio streaming
- DC power input
- Power switch
The iPB-10 is compatible with the iPad2 and iPad
Other product names modeled in this product are trademarks of their respective companies that do not endorse and are not associated or affiliated with DigiTech or Harman International Industries, Inc. Ibanez Tube Screamer, Guyatone Overdrive, ProCo Rat, MXR, Boss DS-1, Boss Metal Zone, Roger Mayer Octavia, Demeter Fuzzulator, Arbtier Fuzz Face, EH Big Muff Pi, Dunlop Cry Baby, Vox, Clyde McCoy Wah, Boss CS-2, MXR DynaComp, Boss CE-2 Chorus, TC Electronic Chorus, MXR Flanger, EH Electric Mistress, MXR Phase 100, EH Small Stone, Boss OC-2 Octaver, Unicord Uni-Vibe, Fender Opto Tremolo, Vox Bias Tremolo, Boss DM-2, Maestro EP-2, EMT 240 Plate, Fender Tweed Deluxe, Fender Tweed Champ, Fender Tweed Bassman, Fender Blackface Twin Reverb, Fender Blackface Deluxe Reverb, Marshall JTM-45, Marshall Super Lead, Marshall Jump Panel, Marshall Master Volume, Matchless, Soldano, Mesa/Boogie, Mark II, Mark IV, Dual Rectifier, Triple Rectifier, Hiwatt, Fender Tweed Champ, Jensen Blue Backs, Celestion, Laney Supergroup, Orange OR120, Peavey 5150, Gibson GA-40, Roland JC-120, Sunn 100S, and VHT Amplification are trademarks or trade names of other manufacturers and were used merely to identify products whose sounds were reviewed in the creation of this product. All other trademarks are the property of their respective holders.
Note: This product uses a 30-pin Apple dock connector.
Same Day Music is an authorized dealer of
DigiTech
products.