Same Day Music is an
authorized DigiTech dealer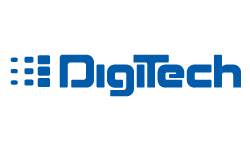 After inventing looping nearly three decades ago, DigiTech's JamMan Solo XT brings you the definitive stereo looping experience. Build up the energy in your performance and find inspiration with virtually limitless loops. Seamless transitions between looped phrases make the JamMan Solo XT an invaluable tool for composing and performing.
Get the stereo looping experience you need from straight-forward backing loops to intricate loop layers. Perfect your performance with Auto-Record, Auto-Quantize, adjustable BPMs, and three different Stop modes. Use the powerful JamSync to link JamMan Solo XTs and create the ultimate multi-looping system. The JamMan Solo XT gives your musical performance a rich, full sound while staying true to the sound you compose.
Get your JamMan Solo XT today and tear down your musical limitations.
Features:
- Store over 35 minutes of stereo, CD-Quality loops in 200 internal memories
- Optional micro SDHC card can store over 16 hours* of CD-quality audio in 200 additional memories
- Record rhythm loops and solo over them on the fly, completely Hands-Free
- Sync multiple JamMan Solo XT pedals together to create a multi-track looper or loop with other musicians.
- Connect to your computer via USB and use the JamManager Loop Librarian software to organize and archive your loops.
- Aux Input lets you import music from CD and MP3 players
- Load up the JamMan with bass lines, drums, harmonies, and more; create an entire backup band, take it with you, and perform anywhere!
- Slow down or speed up any loop without changing pitch
- Metronome with multiple rhythm sounds and time signatures
- Rugged metal chassis
- Power supply included
- Optional footswitch adds additional Hands-Free functionality
Same Day Music is an authorized dealer of
DigiTech
products.
- Power Consumption: < 2 Watts
- Power Supply: PS0913DC (Included), Output: 9.6VDC 1300mA
- Dimensions: 2.75" (L) x 5.00" (W) x 2.13" (H)
- Unit Weight: 0.78 lbs
- A/D/A: 24-bit
- Sampling Rate: 44.1 kHz 16-bit
- USB Type: Mini B 2.0 High Speed (USB 1.1 compatible)
- Aux Input Connector: 1/8"
- External 3-Button Footswitch Input: Yes
- Input: 2 x 1/4" (L/R)
- Output: 2 x 1/4" (L/R)
- Expandable Memory: Micro SDHC Card
Same Day Music is an authorized dealer of
DigiTech
products.
Shipping Weights and Dimensions

Base Item

Shipping Weight: 2 lbs
Shipping Dimensions: 7 x 5 x 3 in

with 2 JamMan Express XT Looper Pedals

Shipping Weight: 4 lbs