Same Day Music is an
authorized Dunlop dealer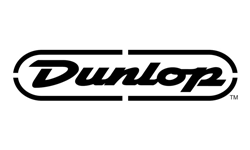 This is it, that one simple thing that can ignite your playing'the Ultex pick. Dig in and grind, then jump to delicate, fluttering lines. Impossibly hard yet absolutely responsive, these picks will reveal every flicker of emotion in your playing and still add brutal bite to the heaviest power cord you can unleash. They're also virtually indestructible, hanging tough through countless pick slide, windmills, and other insanity.
The revolutionary Ultex material telegraphs the slightest contact, giving you an almost intuitive feel for the strings. With unprecedented resilience and snap, its release is so clean that individual notes sing out and artificial harmonics can be fired off at will. Practically weightless, with flawless, silky edges, the Ultex doesn't emulate anything. It is what it is: the most versatile, expressive pick ever made.
Whether you're crying the blues, racing through flamenco runs, or throwing down monster riffs, these tequila- gold jewels will be your ultimate secret weapon. Forget everything you know about guitar picks. The horn is born.
Same Day Music is an authorized dealer of
Dunlop
products.
- Flexible, lightweight and virtually indestructible
- Molded quick release edge for a sharp attack
- Bright and clear tone
Same Day Music is an authorized dealer of
Dunlop
products.
Shipping Weights and Dimensions

.60mm, 6-Pack

Shipping Weight: 1 lbs

.73mm, 6-Pack

Shipping Weight: 1 lbs

1.0mm, 6-Pack

Shipping Weight: 1 lbs

1.14mm, 6-Pack

Shipping Weight: 1 lbs

.73mm, 72-Pack

Shipping Weight: 1 lbs

1.0mm, 72-Pack

Shipping Weight: 1 lbs
Shipping Dimensions: 5 x 4 x 1 in