Same Day Music is an
authorized Dynaudio Acoustics dealer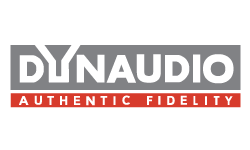 Dynaudio Acoustics BM5A monitors have become something of a legend in monitoring circles, thanks largely to their accuracy, clarity, and that they can deliver a punch well above their weight. Now Dynaudio Acoustics has taken the original design and made it even better. The result: Dynaudio BM5A MKII nearfield precision monitors with ultra-accurate handcrafted driver technology.
The BM5A MKII imparts all of the quality and power that you've come to expect from Dynaudio Acoustics but they have been re-engineered to take nearfield monitoring to higher levels of performance. Includes Dynaudio Acoustics handmade drivers that offer the best in quality and accuracy. The woofer offers longer excursions so stays linear for longer, resulting in a cleaner, tighter bass response.
This louder and more accurate bass is matched at the top end with a high-resolution soft dome tweeter that delivers an unparalleled response. The added waveguide ensures less acoustical reflections and a more accurate sweet spot for the listener, resulting in a much better monitoring experience.
Dynaudio matched the drivers perfectly to the BM5A MKII's custom designed dual amps to deliver maximum 117dB SPL while maintaining extraordinary sensitivity, resulting in a louder, cleaner and more accurate sound.
The three integrated analog room filters allow you adjustment and compensation of the acoustical monitor placement at both Low, Mid and High frequencies e.g. adjusting for the bass boost at corner or wall placement as well as the potential high frequency console reflections.
The Dynaudio BM5A MKII has taken an established industry standard and made it louder, clearer and more accurate than ever. With the BM5A MKII expect better monitoring across the entire frequency range.
Features:
- Handcrafted aluminium drivers
- High-resolution soft dome tweeter
- Smooth and accurate HF waveguide
- Extended excursion 7-inch woofer
- 2 channel 90-Watt transient power (2x 50W RMS)
- 117dB SPL peak power output
- Frequency response of 48Hz to 21kHz
- HF, MF, LF analog room filters
Same Day Music is an authorized dealer of
Dynaudio Acoustics
products.