Same Day Music is an
authorized eMedia dealer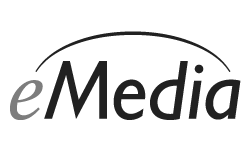 The eMedia Play Banjo Pack will get you started with one of the world's most popular folk instruments. Learn to play this unique and wonderful instrument with a pack that includes banjo, gig bag, finger picks, thumb pick, DVD video lessons, and a software banjo tuner from eMedia. The included Beginning Banjo DVD includes lessons on banjo fingering patterns and chords using popular bluegrass songs and even gets you started with special techniques like slides, forward rolls, backwards rolls, hammer-ons, pull-offs, and tag licks!
The eMedia Play Banjo Pack includes a full-size banjo featuring a poplar neck and 11" resonator shell made from sapelli wood. The pack includes an excellent Beginning Banjo DVD.
Your eMedia Play Banjo Pack includes:
- Full-size banjo
- Durable, nylon gig bag w/straps and pocket
- Two banjo finger picks
- One banjo thumb pick
- Beginning Banjo DVD
- eMedia Banjo Tuner (download)
- Exclusive access to 70-page online book!
Video Instruction
The video features instruction from Avram Siegel. You'll learn basic banjo chords and fingerpicking patterns as well as fingering techniques such as slides, forward rolls, backwards rolls, hammer-ons, and pull-offs that help to create that authentic bluegrass sound. You'll advance by learning tag licks that take you up the neck of your banjo. You will apply your skills and techniques while learning to play several popular bluegrass songs, such as "Bile 'em Cabbage Down," "Worried Man Blues," "Foggy Mountain Breakdown," and more!
On-screen Chord Charts
On screen illustrations with colorful highlighting make music concepts easy to understand and help you place your fingers on the right frets in the correct orientation.
Split-Screen Close-ups
Multiple camera angles in the videos help to demonstrate techniques so you can see exactly how to play them.
Automatic Tuner from eMedia
Tune your banjo quickly and easily with this downloadable software tuner. A precision gauge allows you to play into your computer's microphone and tune up interactively. Reference tuning notes are included.
Same Day Music is an authorized dealer of
eMedia
products.