Same Day Music is an
authorized eMedia dealer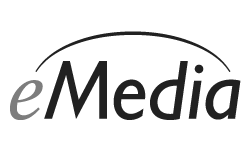 eMedia Piano Scores Unlimited Software lets you print the majority of the magnum opuses from the piano repertoire directly on any printer. It's as simple as choosing a score, previewing and printing it or simply listening. This amazing DVD-ROM includes 630 classical scores, 2500 printable pages and over 26 hours of recorded audio! Instructors, students, performers, libraries, schools and music enthusiasts can enjoy listening to and printing these high-quality, professional scores without copyright restriction.
Each piece is searchable by composer or title
Composers include: Bach, Beethoven, Bizet, Boccherini, Chopin, Clementi, Couperin, Czerny, Daquin, DeBussy, Diabelli, Franck, Gluck, Gounod, Gurlitt, Haendel, Haydn, Joplin, Lully, Martini, Massenet, Mendelssohn, Mozart, Pachelbel, Purcell, Rameau, Scarlatti, Schubert, Schumann, Strauss, Tchaikovski, Telemann and more.
Find the Score You Want
It's easy to select and print high-quality scores! Sort scores by difficulty level, composer, style or alphabetical order.
26 Hours of Audio
Recorded performances of each score are included! Exportable MP3 files, royalty free without restriction, interpreted by virtuoso pianists. Add to your music collection or use as listening programs personally or with students.
Features:
- Teachers can print any score for lessons, sight-readings or discussion. Print portions or the complete collection as often as you like.
- Print the scores with exceptional graphic quality.
- Each score is from the first edition of the original work by the composer, transcribed with care.
Same Day Music is an authorized dealer of
eMedia
products.