Same Day Music is an
authorized eMedia dealer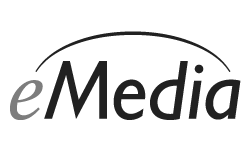 TimeStretch lets you learn or practice any piece of music at any speed! It slows down the music without changing pitch so you can play along slowly and gradually come up to tempo. Music teachers will be delighted by how much easier it is to transcribe or analyze a song with adjustable tempo. Additionally, TimeStretch can transpose a piece of music, adjusting it to a higher or lower register as needed. Adapt, select parts, save and burn from your audio CDs and WAV, MP3 and WMA files. This indispensable tool help you learn songs and jam along with your favorite recordings.
Slow Down Any Music Without Changing Pitch
Transpose, adapt, select parts, save and burn from your audio CDs and WAV, MP3 and WMA files. Extract and personalize your cell phone ringtones. Jam along with ease by reducing the speed to a tempo you're comfortable with. You'll be able to hear exactly what's being played and learn your part. Transcribe with ease at your own pace. Adapt the tempo and tonality of your music.
- Adjust the playback speed up or down without changing pitch
- Use the 10-band equalizer to customize your listening experience
- Transpose up to 12 half steps up or down
- Fine tune your transposition
- Select sections for looping
Make Audio CDs to Play Along With
With TimeStretch, you can compile your own collection of customized songs.
- Create a playlist of your time-stretched songs
- Import tracks from your audio CDs, MP3s, WAVs or WMA files
- Convert your files to WAV, MP3 or WMA.
- Burn audio CDs that include your settings (tempo, transposition, selections, etc.)
Same Day Music is an authorized dealer of
eMedia
products.