Same Day Music is an
authorized eMedia dealer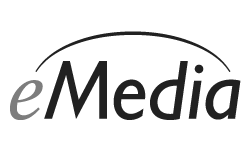 eMedia Guitar Lab's 50 Acoustic Blues Guitar Licks You Must Know DVD will guide you through some of the most essential and commonly used phrases, riffs and licks used by solo acoustic blues guitar players.
50 Acoustic Blues Licks You Must Know is so much more than a killer hand-picked collection of acoustic blues licks -- it's a veritable construction kit for the solo acoustic blues guitar player. Yes, there's plenty of great fills, contrary motion moves, double and triple-stops, hammer-ons, pull offs, slides and assorted smoking likage. But you also get intros, a variety of bluesy progressions to work with, turnarounds, constant bass grooves and countless tips on putting it all together, creating your own sound and crafting your mesmerizing solo acoustic blues pieces.
Guitar Lab's innovative learning systems employ a hands-on approach where students 'play' their way through the curriculum using learning tools such as PIP video, practice rhythm tracks, and interactive tab and notation, which allows the student to play along with the tab and notation, at any tempo, without change in pitch.
Hosted by Joe Dalton.
Features:
- Text Lesson Guide
- Standard Notation
- Guitar Tab
- Power Tab Files
- Power Tab Software
- Practice Rhythm Tracks
- Bonus Material
- Secure PIN enclosed for quick and easy download of learning tools.
- Running Time: 148 Minutes
Same Day Music is an authorized dealer of
eMedia
products.