Same Day Music is an
authorized eMedia dealer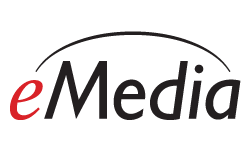 50 Voodoo Blues Licks You MUST Know is a mesmerizing, contextual, hands-on and highly-effective study program for blues players. You'll have a blast working with the material and every practice session will yield immediate results. Get your voodoo on!
Steve Trovato, a highly-respected educator and witchdoctor of the blues, will show you 50 screaming-hot blues licks that will elevate your playing.
About Steve Trovato
Steve Trovato has studied with jazz greats Tal Farlow, Chuck Wayne and Pat Martino; has performed with Robben Ford, Albert Lee, Albert Collins, Jerry Donahue, Scott Henderson, Norman Brown and dozens of other world-class musicians. Trovato is not only the guitarist's guitarist, he is also the instructor's instructor with 40 instructional books, 30 instructional DVDs and hundreds of columns and articles to his credit. Steve is also Senior Lecturer of Studio/Jazz Guitar and Popular Music at the University of Southern California's Studio Jazz Department.
Guitar Lab's innovative learning systems employ a hands-on approach where students play their way through the curriculum using learning tools such as PIP video, practice rhythm tracks, and interactive tab and notation, which allows the student to play along with the tab and notation, at any tempo, without change in pitch.
Includes Hands-On Learning Tools
- Text Lesson Guide
- Standard Notation
- Guitar Tab
- Power Tab Files
- Power Tab Software
- Practice Rhythm Tracks
- Bonus Material
- Secure PIN enclosed for quick and easy download of learning tools.
Same Day Music is an authorized dealer of
eMedia
products.