Same Day Music is an
authorized eMedia dealer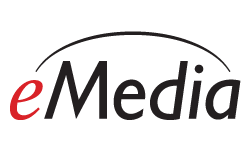 An up-tempo musical hybrid of country, rock and blues with rhythmic influences borrowed from bebop and swing, Rockabilly has been attracting audiences for decades and will likely do so for many millennia to come. Guitarists likewise love the genre and never seem to tire of adding Rockabilly moves to their bag. Ready to shred on a trunkful of tasty, prime Rockabilly riffs, licks and tricks? Top educator, recording artist and supreme Rockabilly guru Jason Loughlin presents 50 Rockabilly Guitar Licks You MUST Know!
Loughlin's handpicked collection of Rockabilly licks will further guide your mastery of the vocabulary and techniques required to solo and swing with the best of them; Travis picking moves, double stops, bending, major and minor shuffles, chord substitutions, hybrid picking, boogie lines, Truckerbilly grooves, dead thumb techniques, Les Paul trills, killer western swing lines, Bigsby tricks, lap steel voicings, diminished scale licks, whole scale licks, turnarounds, intros, outros and a wide variety of Rockabilly accompaniment patterns.
Master these 50 Rockabilly Guitar Licks You MUST Know and you'll be well prepared to step on any Rockabilly stage, jamming or performing this timeless and exciting musical genre!
Guitar Lab's innovative learning systems employ a hands-on approach where students "play" their way through the curriculum using learning tools such as PIP video, practice rhythm tracks, and interactive tab and notation, which allows the student to play along with the tab and notation, at any tempo, without change in pitch.
Includes Hands-On Learning Tools:
- Text Lesson Guide
- Standard Notation
- Guitar Tab
- Power Tab Files
- Power Tab Software
- Practice Rhythm Tracks
- Bonus Material
Same Day Music is an authorized dealer of
eMedia
products.