Same Day Music is an
authorized eMedia dealer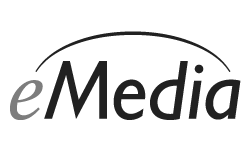 Guitar Lab's 50 Shred Guitar Licks You MUST Know! DVD will guide you through some of the most essential and commonly used phrases and techniques used by shred guitar players. You'll learn 50 of Beasley's favorite shred licks from many of his favorite guitarists, including Paul Gilbert, Zakk Wylde, Eddie Van Halen, Steve Vai and Yngwie Malmsteen. These licks have been chosen because of their versatility and application in a multitude of different contexts as motifs for original improvisations. Beasley covers Minor and Major, Major 7th, minor 7th, Pentatonic major and minor, scale and arpeggio motifs, right and left-hand techniques, double-stops, melodic development and a useful variety of picking techniques.
Guitar Lab's innovative learning systems employ a hands-on approach where students "play" their way through the curriculum using learning tools such as PIP video, practice rhythm tracks, and interactive tab and notation, which allows the student to play along with the tab and notation, at any tempo, without change in pitch.
eMedia Guitar Lab 50 Shred Licks You Must Know Features
- Picture-In-Picture Video Instruction
- Tab and Notation
- Power Tab
- Practice Rhythm Tracks
- Printed Manual
Same Day Music is an authorized dealer of
eMedia
products.